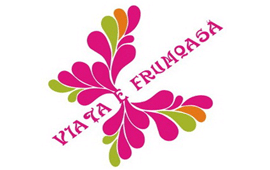 Songs from the Heart of Russia
Thursday, 22 November 2012 , ora 15.13

The penultimate day of the "Life is Beautiful" Festival proposed at the Notarra Theater, a show offered by the "Oleg Danovski" National Theater of Opera and Ballet in Constanta. Under the soundtrack,
Marussia - from the Heart of Russia
, we listened to beloved songs and songs less known to us, in the scoring and trim of Lucian Vlădescu (from the Operetta Theater) that was also found at the director's desk, collaborating with the orchestra and the choir of the guest theater (with choir master Adrian Stanache). There performed artists from Constanta and Bucharest, mostly of which were young ones with quality voices, among whom we recall Cătălin Țoropoc, Roxana Bageac, Bogdan Sandu, Mădălina Sandu and Doru Iftene, as well as the experimented Elena Rotari, Stela Sârbu, Stefan Popov, Orest Pâslariu (guests from the Operetta), Răzvan Săraru and Arnold Mack in
Moscow Nights
,
Black Eyes
,
Volga
,
The Waves of the Amur
or
Kalinka
, descovering as well songs like
Natacha
,
Chrysanthemum
,
The Bell
,
Rodina
or
Katiusha
.
A stylish setting, with the likable Matrioskas shaped above the stage, outlined the Russian quiddity, with songs sang by the fireside while waiting for Christmas. But microphones were also used this time, although the hall was not too wide, and the voices had the penetration suitable for a natural musical development. They sang joyfully and the audience was pleased, as they cheered lingeringly, and they were rewarded with an encore, at the end of a really beautiful evening, confirming the fact that "Life is Beautiful".
Anca Florea
Translated by Iulia Florescu and Elena Daniela Radu
MTTLC, Bucharest University