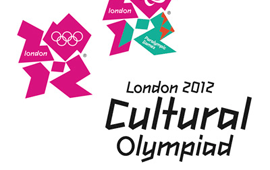 The 2012 London Cultural Olympiad Has Begun
Friday, 22 June 2012 , ora 13.17

Over 25.000 artists from all the 204 countries that will participate in the Olympic Games will transform Great Britain in the cultural centre of the world for the next twelve weeks. Whether you choose theatre, cinema, contemporary art or music, there will be events to cater to all tastes.
The 2012 festival began on 21st June with several events organized throughout the country. Among these was a concert in Scotland of the Simon Bolivar Orchestra from Venezuela. Over all, in the following week-end there will be over 130 cultural events, the main attraction being the concert series that the BBC organized under the name 'Hackney Week-end'.
With 25.000 artists involved and with over 10 millions free tickets made available to spectators so they can see all art forms, it is impossible to mention just a few events that are worth seeing. If we are talking only about pop music there is a show staged on Thames, to which 160.000 free tickets will be given away and where musicians from all the participant countries to the Olympic Games will perform, including Romania, says the director of the Cultural Olympiad, Ruth Mackenzie. During the 'BT River of Music' project, in July, for two days, over 1500 artists, from all continents, will be performing on the six stages placed all along the Thames; among them, the Romanian sax players Lucian Naghi and Nicolas Simion.
'We organized a project a few years back - when celebrating the Queen's Golden Jubilee - which comprised five stages and involved artists from all Commonwealth and we thought we could extend this project globally. All the countries that participate in the Olympic Games will be represented. It is an opportunity for talented artists, but not so well known, to show the entire world what they are capable of' told me Claire Whittaker, one of the project's coordinators.
The expenses for the 2012 festival are around 55 million pounds, a sum which was criticized by the austerity advocates, in a time of crisis. The director of the Cultural Olympiad, Ruth Mackenzie, thinks that this type of event is once in a life time and so the amount spent represents a minor investment.
Dan Vasiliu Correspondent Radio Romania in London
Translated by Florina Sămulescu
MTTLC, Bucharest University