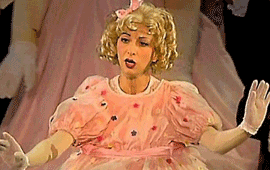 Correspondence from Barcelona
Friday, 15 February 2013 , ora 9.25

I am in front of the famous Gran Teatre del Liceu, a legendary building on the most popular avenue in Barcelona, Las Ramblas.

The Tales of Hoffmann
It was here that I saw Offenbach's Tales of Hoffmann, the most recent premiere in the 2012-2013 season, on 14thFebruary, 2013. The performance - a co-production between the theatre in Barcelona, the San Francisco Opera and the Lyon National Opera - has an interesting story. Fearless and taking the real risks, the producers opted for the complete version of Offenbach's score - a fantasy in five acts - which makes the performance unusually long, clocking at four hours.

…and Natalie Dessay
At first, soprano Natalie Dessay accepted to sing all the three leading roles - Olympia, Antonia and Giulietta. It would have been, I believe, an extremely interesting performance, but Natalie Dessay chose eventually only the role of Antonia, giving up the voice acrobatics in the mechanic doll's score, which has made her famous throughout the world. The soprano chose a dramatic role this time, very difficult to build, to interpret and to sing at once. She layered every note, gave meaning to every sentence and used her famous acute pianissimos to convey emotional, meaningful sounds. The audience enjoyed 50 minutes of growing delight, and the ovations at the end made the hall shake. Natalie Dessay's choice for the role of Antonia lets us catch a glimpse into a change in the direction of her career as a great singer.

Natalie Dessay with her husband, Laurent Naouri
It was interesting for me to see bass-baritone Laurent Nouri for the first time, soprano Natalie Dessay's husband and the singer for all four black male characters in Offenbach's score. His voice makes you start and listen carefully and his stage presence is impressive. Some Spanish reviewers considered Laurent Naouri number one in the performance's cast; and that must account for something as the position is also coveted by soprano Natalie Dessay and Korean-American soprano Kathleen Kim, who made a perfect Olympia from the point of view of the vocal performance. Her accomplishment is the more spectacular as during her famous aria, she sits on a giraffe crane like those used by directors when filming, and she is carried around in the air, sometimes at impressive heights, in a strange sort of flight. Then, during the last moments of her role, Kathleen Kim has to sing as she is sliding on rollerblades, sometimes very fast.
The performance is directed by Laurent Telly, while Laurent Naouri, Natalie Dessay and Kathleen Kim are the three top names in the cast of The Tales of Hoffmannon the stage of the Gran Teatre del Liceu in Barcelona this February. I promise to write more about the rest of the cast, about conductor Stephane Deneve, the direction and the art direction in the article I will post next week on the Radio Romania Music website.
Cristina Sârbu
Translated by Irina Borțoi and Elena Daniela Radu
MTTLC, Bucharest University