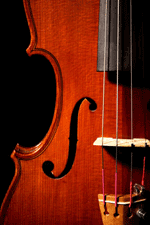 Tuesday Evening Season - 12th November, 2013
Wednesday, 13 November 2013 , ora 10.18

More and more music lovers are attracted by the performances given by young musicians in the Small Hall of the Romanian Athenaeum. Tuesday Evening Season introduced violinist Mihai Alexandru on 12
th
November – a youth with an important record, who has toured in Germany, Austria and Switzerland as a member of the European Youth Orchestra. A junior student at the Bucharest University of Music – violinist Gabriel Croitoru's class – and a member of the Romanian Sinfonietta Orchestra, Mihai Alexandru used his talent to charm the audience that filled the Small Hall of the Romanian Athenaeum; renowned pianist Verona Maier, whom he played with, shared the appraisal.
'This Tuesday Evening Season is beginning to look like a very classy season all around. I am here, in the Studio Hall, for the second time in the 2013/2014 season and once again it is a pleasure to collaborate with a youth who I hope will remember us when his career takes the direction he desires, which he really works very hard to achieve. Alex Mihai is very young, I also have the privilege of having him as a student in my chamber music class, and in the seven weeks we've had so far I had the chance to notice that his evolution is constant and I have seen in him not only a very good violinist, but also someone very preoccupied with his evolution in general – on a human and cultural dimension. Tonight he blended the very tempting repertoire of virtuoso compositions with a chamber repertoire such as the Sonata no. 2 for piano and violin by Enescu, which Alex managed to play like a grown-up, like an interpreter that will certainly offer us pleasant surprises.'
Mihai Alexandru captivated the audience with every other work he played, proving his virtuosity with a sure hand and a lot of expressivity in a rich repertoire: from Ravel to Enescu, from Saint-Saëns and Massenet to Chausson, ending with an encore from Romanian folklore:
'I felt wonderful; it's a unique feeling… I added Enescu's Sonata in the programme because I liked it a lot. A while ago I listened to a CD of Itzhak Perlman, which included Rondo Capriccioso by Saint-Saëns, Tzigane by Ravel and Poème by Chausson… and I thought they go together very well, one after the other… Thais by Massenet was for a dear person who is no longer with us, unfortunately, and for the encore I chose The Morning After the Wedding, a song I like very much, which I played a lot of times as an encore.'
Virtuosity, temperament, sensibility and a lot of expressivity – thus one could define the recital given by violinist Mihai Alexandru, a promising musician, rewarded with well-deserved applauses by an enthusiastic audience.
Jeanine Costache
Translated by Irina Borțoi and Elena Daniela Radu
MTTLC, The University of Bucharest