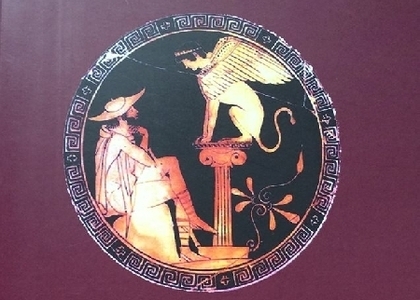 A book launch and an exceptional recital at the Cantacuzino Palace Hall on the 15th September
Wednesday, 16 September 2015 , ora 13.34

Despina Petecel Theodoru, a musicologist whose accurate observations and openness towards interdisciplinary fields are unmistakeable, brings her latest book called Enescu - reverie and myth to her readers' attention. It is a complex volume in which the author systematises and analyses the studies that have been presented along more than three decades at the 'George Enescu' International Symposiums (from 1981 to 2013), but also the pertinent points of view that have been published in cultural magazines or excerpts from his author programmes from the Romanian Radio Broadcasting Company.
'In the book's nearly 300 pages, Despina Petecel Theodoru shows a different perspective on our greatest composer through a series of virtual dialogues with reputable enescologists and also by highlighting his philosophical considerations. This volume should be included in any music library'. That is what Professor Viorel Cosma, PhD., stated, and I totally aggree. Congratulations, Despina !
The book launch was followed by a solid recital held by the Profil String Quartet. This quartet's members, Diana Moș, Petru Nemțeanu, Marian Movileanu and Mircea Alexandru Marian, showed virtuosity and convinced through difficult, complex and remarkable works: Voices in the Infinity by young Roman Vlad, Eight Frames for a Lost Self-portait - Quartet No. 1 by Adrian Iorgulescu and Spheres - Quartet No. 5 by Dan Dediu.
You will be able to hear these works as well as comments about them on Radio Romania Music. I have to point out the fact that the relationship between the 'George Enescu' National Museum and the Union of Romanian Composers and Musicologists has started on the right path. Due to this natural collaboration, a lot of artistic events, such as the one that took place yesterday, have started to be organised.
Monica Cengher
Translated by Ioana Săbău
MTTLC, the University of Bucharest