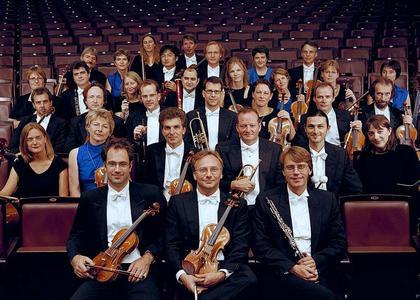 Chopinian Fado - Maria Joao Pires at the Athenaeum on 7th September
Monday, 7 September 2015 , ora 10.12

The hall of the Romanian Athenaeum was overflowing with people on Monday, 7
th
September, at the
Bremen Philamonic Orchestra
's concert, which was conducted by Trevor Pinnock.
The programme started with Franz Schubert's Overture 'in the Italian Style' in D Major, a demonstration of acoustic refinement and homogenity.
The woodwind instrument players' part was exceptional as well, as they are great technical musicians and have a great sense of sound.
Perhaps the most anticipated moment of the evening was the return of the great pianist Maria Joao Pires on the Romanian stage. She offered an unforgettable soloist version of the Piano Concerto No. 2 in F minor, Op. 21 by Frédéric Chopin.
The superb phrasing, the charmingly light touch, the ideal proportions of poetry and virtuosity and the thematical clarity were just a few of the qualities for which Maria Joao Pires was rewarded with thundering applauds, which lasted ten minutes and determined her to give to the enthusiastic music lovers an encore: Bagatelle Op. 126 by Beethoven.
The second part of the concert was the most beautiful one. Here, through Maria Joao Pires' vision and performance, the message in Chopin's music got closer to the depth, sadness, interiority and hope that can only be found in the Lusitanian fado. The Symphony No. 92 in G major 'Oxford' by Joseph Haydn performed by the Bremen Philharmonic Orchestra was an example of a great performance of a classical work.
I could notice their attention to every single detail, the perfect harmony between the different parts and sections, their extraordinary flexibility and the vast array of colours that they managed to display under the baton of Trevor Pinnock, who is an expressive, concise and discreet conductor.
We can think about yesterday's concert at the Romanian Athenaeumas as a new gift that was offered to music lovers by the 'George Enescu' International Festival, in the form of a meeting with a legendary pianist and a high-quality German ensemble, led by a a profound musician - Trevor Pinnock.
Sebastian Crăciun
Translated by Ana Gheorghiceanu and Ioana Săbău
MTTLC, the University of Bucharest