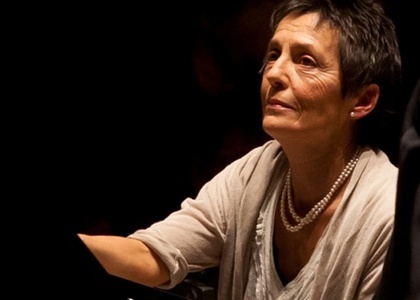 Maria Joao Pires and the Bremen Philharmonic Chamber Orchestra in a Complete Mozart Programme
Wednesday, 9 September 2015 , ora 10.11

Yesterday afternoon (Tuesday, 8
th
September), on the stage of the Romanian Athenaeum, one of the most faithful stars of the latest editions at the
'George Enescu' International Festival
has successfully completed this year's concert. This is pianist Maria Joao - an artist who does not need much introduction. In her second concert in Bucharest this year, she proposed to the audience the
Concerto No.
27 in B flat major
by Wolfgang Amadeus Mozart.
The special affinity that the Portuguese artist has for Mozart's repertoire is well-known. The concert she performed yesterday evening confirmed that in the most natural way possible. Her natural interpretation and the unique way in which she managed to turn each version into an original one, full of substance and colour, despite the fact that the score is so well-known by the audience, created that unique atmosphere that only those attending the concert could enjoy.
Maria Joao Pires performed together with the Bremen Philharmonic Chamber Orchestra the second evening in a row; an interesting combination between precision, consistency and strength of expressing the imagination of an artist difficult to define by the common stereotypes.
We must also remark conductor Trevor Pinnock's interesting contribution, as he managed to be the ideal bridge between the two artistic concepts. And all this in a complete Mozart programme, the audience's favourite, that the German orchestra filled in with the overture to the La Clemenza di Tito opera and Symphony No. 41 in C major 'Jupiter'.
In the latter work, a version that may appear on any top album of this year recorded live, we noticed the accuracy and the special balance of the nuances interpreted by one of the top German orchestras, which confirmed once again that this is what could be called the highest quality representative of the European performing arts.
You will be convinced by these arguments when listening to the concert held by pianist Maria Joao Pires and the Bremen Philharmonic Chamber Orchestra conducted by Trevor Pinnock, at the Romanian Athenaeum on Tuesday, 8th September, repeated this evening, starting at 17:00, on Radio Romania Music and Radio Romania Culture.
Dan Ghineraru
Translated by Elena Daniela Radu and Ioana Săbău
MTTLC, the University of Bucharest