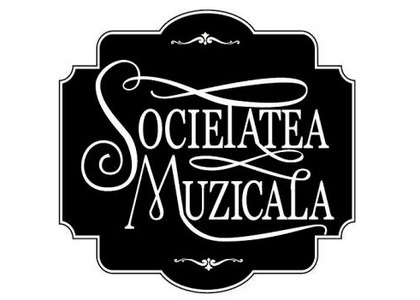 Musical Culture Courses Organized by The Musical Society
Tuesday, 2 February 2016 , ora 9.43

Can music share ideas? What do musical aptitudes consist of? How should we listen to a musical composition? How can we appreciate if an interpretation is a quality one?
These are only a few of the questions that can fiind an answer during the Musical Society`s musical culture courses.
The course has a one year duration and those who take part in this project are divided into two groups: first group consists of employed people that attend these courses after their work schedule- "the corporate`s group" and the second group is for those that have no schedule problem in attending these courses- "the free people`s group"- they attend at 24 courses divided in three modules that are presented by the doctorate lecturer Dragoș Călin, a professor at National Music University of Bucharest.
Dragoș Călin: This idea belongs to Mr. George Butunoiu who is also the president and the founder of the Musical Society- a private society which has the purpose of promoting classical music. He also made a website which is one of the most complete music websites from Romania and it is a true working instrument. He also promoted this course, a true praiseworthy initiative, not only for the corporatists but also for those who want to find out more about classical music, who wish to be a capable auditory that not just listens but learns to know about and how to listen and to know more things about everything that the art of sounds has to offer.

What`s the development of this course? What is its structure?
Dragoș Călin: This course has three modules- each module has eight courses. I`ve tried to gather in these 24 courses as much information as I could in an extremely dynamic way with examples starting from the sound as a physical phenomenon to musical esthetics. The first module is entitled "Introduction" of course, the second is "Exposition" and the third is "Development". We don`t have a continuation, we hope it will be one in the years to come, when this course will be retained and could continue for other students.
Lawyers, great company managers, doctors, architects, and IT-ists participate at this course, each lesson is made in different halls like: National Music University of Bucharest, Athenaeum, Bucharest National Opera, Lutheran Church or George Enescu Museum. These are the few that have spoken about this initiative:
"I like it! It fascinates me. It`s a new world. It`s actually a path to a new world. I had a lot of questions and no one to answer them and I hoped that by coming to this course, few of my questions will be answered. And I`m starting to know more. I haven`t found an answer yet to all of my questions but I`m on the right track."- engineer, specialist in furniture investment values.
"It`s the first type of course which I participate at and know about at this time. I think it`s a very good course more on the personal side because that`s why it is called musical culture course. It gives us a lot of information both historical and technical about classical music and more than that, it has a very relaxing atmosphere, which calms the spirit. I love to participate especially because it takes place during the week and it helps us to escape the reality for a while and offers a different perspective when it comes to music."- Ioana Badiu, HR at Voltais
"I participate because I like music very much and I never had a musical education during elementary school and because when I go to concerts, I want to have a different experience on what I listen to. But basically is my love for music. That is the reason. It`s very interactive, very opened and I never had that feeling when I was in school, that everything was organised there…here is a like a meeting between friends. The questions and subjects are allowed…Yes, I feel a lot different! It is an experience in the world of music, something soulfull, opened and less informal. That`s the right word."-Andreea Popa, freelancer in the management domain.
Lucian Haralambie
Translated by Ilinca Elena Dinulescu
MTTLC, the University of Bucharest