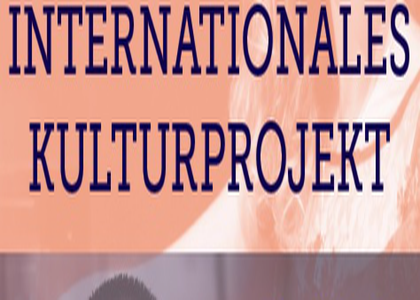 Romanian music recital for piano and flute organized by RCI Berlin
Thursday, 12 May 2016 , ora 11.57

Tuesday, on 10
th
of May 2016, a cameral recital that was organized by the Romanian cultural institute occurred. The concert was held by the pianist, Mădălina-Claudia Dănilă and the flutist, Cătălin Oprițoiu, and included tree pieces for piano and tree for a solo flute, as well as a duo for piano and flute, all these pieces holding the signiture of contemporary Romanian composers: Roman Vlad, Horia Șurianu, Violeta Dinescu, Ulpiu Vlad, Ghenadie Ciobanu, Gabriel Iranyi și Irina Hasnaș, who also created the presentation of the concert.
The variety of the musical techniques and the sense of belonging to the same roots of musical ethos were the frame of the musical recital, under the credit of "Romanian Composers in an European Context". The most interesting thing for the Berliner public was the alternation of some released compositions during the last tree decades, time in which the complexity level of writing and technical possibilities for the two instruments were successively outdated. This is also another reason for underlining the credit of pianist, Mădălina-Claudia Dănilă, who graduated the Music University from Bucharest, for her soft and musical detail and her imagination in the great architectural arches. For his part, the flutist, Cătălin Oprițoiu, who is currently a university lector at the same academic institution, proved that he can control very well the most diverse technical methods, but also proved that he has a maturity of interpretive vision. These performances are notable with every single location that it took place in, and let's not forget, the presence of some of the composers from the advertisement. I don't know who was more emotional, the performers (knowing they are "being watched" at every step by the creators themselves), or the composers (well-pleased with the personal touch of the performers); it is sure that Violeta Dinescu and Gabriel Iranyi watched the concert with a special intensity, and a tear ready to fall off any minute.
The recital from Berlin was the third halt of a tour which started at Bucharest at Enescu Museum on the 4th of May and carried on at the Romanian Cultural Institute in Paris on 7th of May.
From Berlin for Radio Romania Musical, Ana-Maria Orendi

Translated by Alina Alexandra Deacu
MTTLC, University of Bucharest