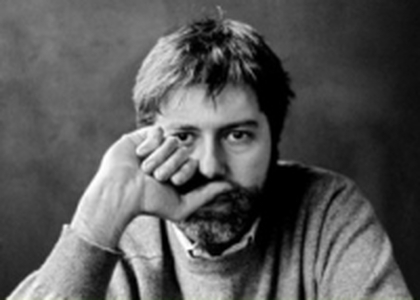 The Launch of the Volume 'The Eulogy of Conceit' by Andrei Vieru at Gaudeamus International Book and Education Fair
Tuesday, 22 November 2016 , ora 11.33

"A good friend insists to ask me a journalist type of question. What kind of relationship do you have with the audience? I need the audience so I can perform for myself with all my heart." I answered this to her proud of my own words." This is how Andrei Vieru`s book 'The Eulogy of Conceit' begins. The pianist, mathematician, painter and in this case writer signed his second essay volume. "Éloge de la vanité" was launched in 2013 at Grasset Publishing House. Andrei Vieru has received the Casanova Prize for this book given in France for a foreign writer who writes directly in French language. As we`ve found out at it`s official launch, the book was rewritten but not translated by its author in Romanian language. Humanitas Publishing House assumed the role of publishing this volume which was presented on Sunday, 20
th
of November, in the last day of Gaudeamus International Book and Education Fair.
Sever Voinescu, the editor-in-chief of "Old Dilemma" magazine participated to this event with the author:
"Firstly this book it`s an ultimate and superb musical exercise and secondly a moral one. This book has a very rich casuistic which is taken by Andrei Vieru from two sources. First he has his books and his meetings with a lot of personalities. We can also find names starting from Dostoyevsky and Pushkin to Thomas Mann and Spinoza but in the same time, Andrei Vieru uses as a source what friends tell him- it is a book full of friends."
This laudatio was continued by the writer Horia Roman Patapievici:
"His first trait is his enourmous inteligence. His second trait is the capacity to install in various ways of thinking which you don`t exactly know where they come from. They come from literature, music, composition, interpretation, philosophy, logic, mathemathics. So this is a way to think that is present in various domains. He uses different domains because he wants to achieve from thinking some kind of a retaliation against unambiguity of thought. Yes, he is definitively polyphonic."
Andrei Vieru told us at the end:
"I wanted to write a book about covetousness, conceitedness, jealousy and human pettiness and actually I believe I wrote a book about how these defects can lead you to all directions, to absurdness or greatness. A book in which music is very present especially of Mozart and Bach`s. I hope it feels that I am a musician. Music is my first love but has something that goes beyond the subjective. I do hope that building a sequence of words has something common with the way of building a polyphony.
Marina Nedelcu
Translated by Ilinca Dinulescu
MTTLC, Second year University of Bucharest