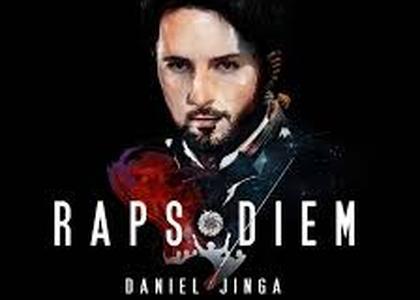 The launching of 'Rhapsodies' album at the Romanian Culture Institute
Thursday, 16 March 2017 , ora 13.31

Yesterday, 15th of March 2015, since 3 PM, I was present at the Romanian Cultural Institute in Bucharest, where there was the launching of the CD entitled Rhapsodies, recorded by the conductor Daniel Jinga withMuntenia Symphony Orchestra of Targoviste and the Bucharest Metropolitan Orchestra. The disc carries the logo of a larger and already established project of the conductor, mundiColor, and the prints were made by the German sound engineer Jakob Händel, at the Electrecord studios in Bucharest.
In front of a not so numerous audience, at the opening event the philosopher Daniel Nica took the floor. He succintly outlined the portrait of Daniel Jinga, the initiator and protagonist of the disc. Currently, the musician operates as a choirmaster of the National Opera of Bucharest and as a principal conductor of Muntenia Symphony Orchestra and also the founder and conductor of the choir room Accoustic .
Daniel Jinga told us, among other things, how the idea of this disc emerged and what where the reasons that led him to stop over the two Romanian Rhapsodies by George Enescu and Joseph Ivanovich's waltz Waves of the Danube :
'It was my wish to print out a disc containing the Romanian symphonic creation, and from desire it and to achieve it it was a very hard long way: organisation, study, actual imprints, promotion and now the launch. My great joy is that I was able to meet Enescu personally. The disc should have had only two of Enescu's rhapsodies, but because they marked my childhood and I like the way the are orchestrated, I have printed Joseph Ivanovich's Waves of the Danube, as a bonus track, as we would say in the modern language.'
At the end the organizers gave CDs to all those present and Daniel Jinga gave autographs.
Ana Diaconu
Translated by Stefan Alexandra
MTTLC 2nd year (promotia 2014-2016)