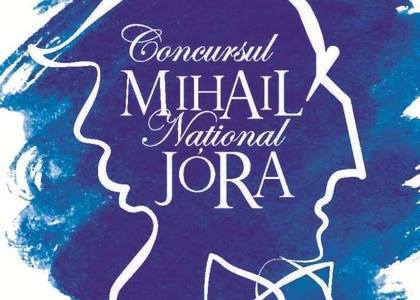 The 27th Edition of the Mihail Jora National Competition Coming to a Close
Tuesday, 28 March 2017 , ora 10.02

Last night, the 27th of March 2017, in the celebratory atmosphere of the Romanian Athenaeum, the organizers of the Mihail Jora National Competition launched an invitation to the Award Ceremony of the 27th edition.
The competition is in its second year of being organized by the Musical Society, having gained exposure as a result of the prize money pool and the opportunities for moving forward afforded to the winners.
Yesterday's event had an unusual start, as the prizewinners presented the sponsors with "certificates of appreciation."After the contestants themselves were awarded diplomas, their recitals began with the three scenes in D'ale carnavalului, the chamber comic opera penned by Sebastian Țună, winner of the second prize in the most recent category of the competition: musical composition. The piece was performed by the contemporary music ensemble Profil, under the baton of Alexandru Petrovici. Next to take the stage in turn were the winners of the second prize in the other categories: Valentin Șerban on violin, Diana-Maria Petrache on piano, Octavian Lup on cello and mezzo-soprano Antonia Cosmina Stancu for classical singing. First prize was awarded to violonist Andra Lucia Andrei, pianist Cadmiel Boțac - winner of the "Lipatti Days" Contest in 2010 - and tenor Mihai Urzicană. Among the composers included in the program were Johann Sebastian Bach, Camille Saint-Saëns and George Enescu. The singers were accompanied on piano by Clementina Ciucu, Raluca Ouatu, Alexandru Petrovici and Maria-Luiza Velciu.
The event was broadcast live, as was the entire competition, on its official Facebook page.
At the end of the evening, musicologist Dragoș Călin, as artistic director of the project, offered some concluding remarks:
The competition has definitely grown in value. Our prizewinners are very deserving. I am glad that this year too, there were very interesting people in all the categories, with great potential for future development. So I can safely say that little by little we are fulfilling our mission, the mission of the Mihail Jora Competition, which is to bring forward and put on the map the finest artists, people who can do Romania proud. With the help of the Bucharest Philharmonic, we will hold at the end of the year the "Festivity of the Jora Competition Winners". All the prizewinners will also give a recital at the Romanian Athenaeum.
Ana Diaconu
Translated by Anca ȘtefănescuUniversity of Bucharest, American Studies 2nd year MA