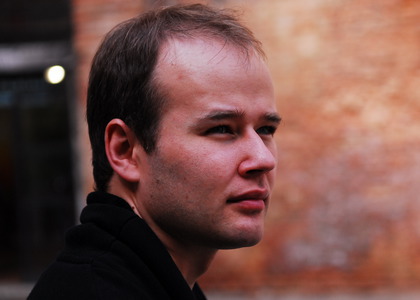 The Tuesday evening program - November 14th 2017
Monday, 20 November 2017 , ora 9.32

While in the previous program we listened to Angela Drăghicescu in the company of the much appreciated cellist Josephine Knight, the pianist, established in the United States of America, has brought with her, this season, a celebrity in the American musical life, violist Elias Goldstein. At the foundation of this musical meeting lies the transcription of the Sonata for violin and piano in A minor "in Romanian Folk Style" by George Enescu - a transcription made by Donald Maurice and presented at the Small Hall of the Romanian Atheneum in the first European hearing, as Angela Drăghicescu confessed:
"The moment I learned about this transcription made by Mr. Donald Maurice I was really fascinated and I wanted to explore this language of the viola, especially in a sonata that is well known for the violin. So, for the same reason that you liked it, this timbre is completely unique, and that attracted me a lot... especially alongside an exceptional violist."
Angela Drăghicescu and Elias Goldstein are two experienced musicians with attendances at Carnegie Hall, the pianist performing in the reputed music center the contemporary composer William Bolcom, with the American violist performing the 24 Caprices for Solo Violin by Niccolo Paganini.. That plus of experience mattered a lot in organizing a difficult evening and a difficult program, with works by Beethoven, Schubert and Enescu. Angela Drăghicescu turned out to be an extraordinary chamber music partner, the warm touch of the piano marvelously combining with the darker sound of the viola rendered with virtuosity and refinement by Elias Goldstein. A clever musician, Elias Goldstein surprised us by speaking Romanian impeccably for an American.
I confess I liked the sound of the viola more, it's a darker sound!
"It's more like… 100% chocolate."
"I do not know exactly when this transcription was made; no more than 4-5 years ago, but that is exactly what we noticed during rehearsals… that it has an aroma, a sound of the viola that matches well in certain parts of the sonata. We don't want to take from violinists what is rightfully theirs, of course."
"But, indeed… we give it a different flavour."
What did you feel about getting closer to Enescu's music?
"I like it more and more every day. At first it was very difficult. It is a very difficult piece and in a way it is a foreign language. I can feel what it's trying to say, but what is on the page does not correspond exactly and it was a great challenge for me. She has played this song many times."
How did you feel on the stage of the Little Hall of the Atheneum? What do you think of Bucharest?
"I like it. I feel, somehow, like I am home. I am not Romanian."
"Elias loves Romania very much and is also touched by the very warm spirit of the Romanians, especially at the Atheneum, where they wonderfully receive international artists playing Enescu's music."
A surprising evening on the 14th of November, during the Tuesday evening programs, with quality music and an interpretation that lives up to it from two very talented musicians: pianist Angela Drăghicescu and violist Elias Goldstein, two lovers of Romanian music, rewarded with enthusiastic applause.
Feature report by Jeanine Costache
Translated by Ivan Alexandra-Maria,
MTTLC 2nd Year, University of Bucharest