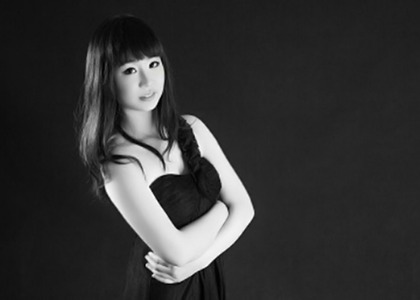 The Tuesday evening season - March 6, 2018
Monday, 12 March 2018 , ora 13.47

Exotic presence at Tuesday's sessions. On March 6th, the present audience at the Little Hall of the Romanian Athenaeum had the opportunity to listen to Taiwanese pianist Ting - I Lee thanks to the second place ranking at the first edition of the International Piano Transylvania Contest. Ting - I Lee is currently studying in Berlin, but before going to Europe, the pianist also studied in her native country in Taipei and the United States of America in New York. The 24-year-old musician has participated in numerous master classes in Salzburg, Paris, Moscow, New York, Oxford, Nice, Halle. The work that was seen in last night's recital, through the piano technique displayed, through the easiness to pass from one style to another, in the 60 minutes of the recital, Ting-I Lee approached works by Mozart, Bach, Stravinski and Schubert . About the experience at the competition in Brașov and the program last night, the Taiwanese pianist said:
"Every competition is hard, I had the opportunity to know myself better, to test my limits, I did not want to win something, I wanted to show how beautiful, impressive is the music. But at the same time it is like a fire. It seems to be a contrast, because you want to show, to give everything, and on the other hand, you want to keep something for yourself as well. I can be happy and then I'm happy to play Mozart or I can be a little melancholic and then I feel good to sing Schubert, then I feel his music talking to my soul ... This scene is very beautiful, the hall has a very good acoustics, good and charmingly decorated ... ".
Pianist from Taiwan Ting - I Lee seemed to me expresive and intelligent, Cristina Sârbu was also impressed by her evolution in Bucharest - coordinator of the project "George Enescu" Philharmonic in collaboration with Radio România Muzical.
It's a very exotic appearance. I found it interesting through my ability to concentrate, the way she found the right sound for each work. I sometimes had the feeling that Mozart and Stravinsky and Schubert and Bach were not played by the same hands. I think she is a model for our students, because she thinks music is much deeper, much more careful and much more complex way than I think it is learned here. The Berlin School has these exigencies.
Report by Jeanine Costache
Translated by Costache Alexandra,
MTTLC, 1st year