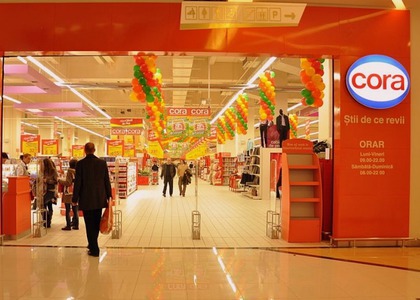 Listen to 5 minutes of classical music – a visit at Cora store, Sun Plaza
Wednesday, 4 April 2018 , ora 13.45

I wonder if there is anyone who went to the hypermarket thinking they might listen to quality music. I doubt it, but you never know when a surprise might pop up, especially since Radio România Muzical organises this month the campaign Listen to 5 minutes of classical music. Those who came at the Cora supermarket in Sun Plaza yesterday at around 2PM were treated with a musical surprise. Here are some reactions of those present:

How did you perceive the switch to classical music?

- It's ok. It feels a bit more relaxing, a bit less stressful.

- Very good. You're hiding in a musical background, it's great. Music is comfort to the soul.

Of course, when shopping you can't always listen to the second part of the Concerto for Oboe and Orchestra in D minor by Alessandro Marcello, especially if the piano transcription is signed by Francois Joel Thiollier. This beautiful and intimate opus, which is rarely played, stirred the curiosity and interest of those present:

- It feels different. Those who are familiar with classical music clearly enjoy the moment and are surely pleased to hear something like this in a store.

- I like any kind of music. I am very grateful.

These are just a few of the reactions of those who experienced the project Listen to 5 minutes of classical music. You as well have the chance to be pleasantly surprised in the most unexpected places until March 31st.
Coverage by Radu Mihalache
Translated by Denisse Grigore,
MTTLC, the University of Bucharest