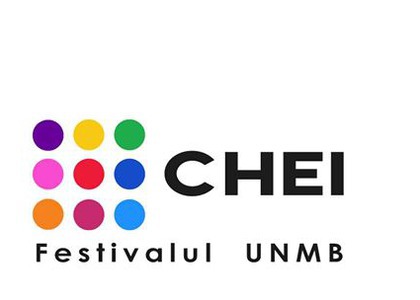 Opera Gala proposed by UNMB on the stage of the Radio Hall
Wednesday, 11 April 2018 , ora 14.37

Don Giovanni and Mozart's Figaro Mozart, Don Carlo, Sicilian Vespers and Rigoletto de Verdi, Boema de Giacomo Puccini are just some of the titles of the works from which the students of the Bucharest National Music University chose to play on March 29, 2018, famous scams.

The Chei Festival, organized this week by the National Music University in Bucharest, is amost up and proposed a gala of opera on the stage of the Radio Hall yesterday evening. Ten young, rigorously selected voices, including soprano Diana Alexe, mezzo-soprano Antonia Cosmina Stancu, tenor Daniel Trandafir and bass Stefan Lamatic, each presented a musical moment in the company of the University orchestra and under Alexandru Ganea's conducting conductor . And finally, they gathered together to sing the final act of the Mozart opera, Don Giovanni.

There was quite a crowd in the auditorium, among whom I found some of the protagonists' singing professors:

Mezzo-soprano Cristina Soreanu: "It's a first for us. We are for the first time on the radio stage alongside the orchestra in this recital and we boast about the beautiful voices. "

... and Claudia Codreanu: "The young people were selected minutiously- very talented young people, young people with beautiful voices, who play intelligently and sensitively. We have very talented young singers. "

and soprano Mariana Colpoș: "Honestly, for me it's just a revelation! I always see you on the Conservator's stairs and through the halls, I see you moving there and I realize that ... honestly, you know what was my impression? I sang so many times on this scene, I sang with my colleagues who are the parents of those who sang here. I had the feeling that generations are being replaced and replaced very well! "

The final conclusions of the festival belonged to the pianist Verona Maier, Vice-Rector of the National Music University of Bucharest: "I cannot say that some things hold more than others for the simple reason that everybody gave everything to be able. Not all the things were so extraordinary, but given that there will be another time, I think everything will grow. I think that this tenth edition was one with a very high density of events and a concentration of the whole institution that, I admit, I was glad to see it as well established as an academic community with this unique thought, that we have students who, with the help of the institution, can be more than they are today. "
Report by Ana Diaconu
Translated by Denisse Grigore,
MTTLC, the University of Bucharest;
Proofreading/Editing Mihaela Ghițescu,
MTTLC An II