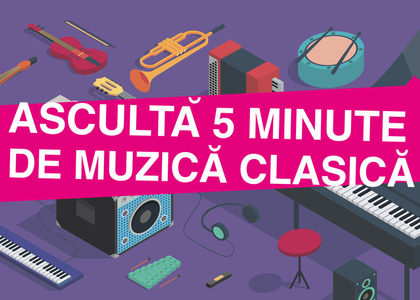 The "5 Minutes of Classical Music" Project at ParkLake
Monday, 29 October 2018 , ora 9.43

At first glance, the combination of classical music and shopping centres may seem a bit paradoxical, to say the least, but there are similarities in the way both are perceived. Part of the audience associates classical music with relaxation, whereas another part thinks that listening to classical music implies intellectual effort. The same distinction can be made with malls: while some see the whole activity as relaxing, others think of it as stressful. Therefore, the association between classical music with malls is also practical, as is obvious from the customers' point of view, too.
"It's very good! It's calming."
"It's ok as ambience. There should even be more of it."
"It's OK. It depends on the person. There are people who accept this and people who don't. You have to be in a particular mood to listen to classical music."
"It's all right for a stroll in the mall."
"I wish it lasted longer because I stopped what I was doing so that I could listen to this music. It seems like a good idea to me."
These were the opinions of those present at ParkLake Shopping Center on Friday evening when, thanks to Radio Romania Muzical's project "5 Minutes of Classical Music in Unconventional Places", the mall's visitors enjoyed the Farandole from the L'Arlesienne Suite No. 2 by Georges Bizet, performed by the National Youth Orchestra under conductor Cristian Mandeal.
Until the end of October, those 5 minutes of classical music will be broadcast daily in supermarkets, malls, bookshops and coffee shops all over the country. At the same time, the National Programme "5 Minutes of Classical Music In Schools" will take place thanks to our station's partnership with The Ministry of National Education.
Reported by Petre Fugaciu
Translated by Badea Stefan, MTTLC, anul 2