> [Archived] Events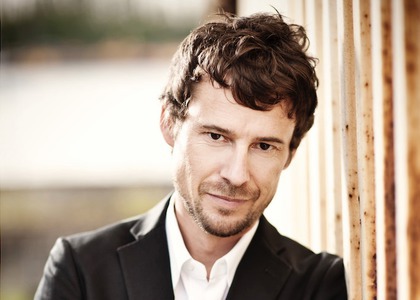 Conductor Olivier Robe directing the Radio Chamber orchestra
Tuesday, 23 January 2018 , ora 15.09

French conductor Olivier Robe returns to the Radio Hall, this time directing the Radio Chamber Orchestra on Wednesday, January 24th, starting from 19.00, in a concert that will feature two pianists with a remarkable presence on the international stage: Cristian Niculescu and Zsuzsa Bálint. The first work of the evening will be Two Intermezzi, op. 12, by George Enescu, followed by two concerts by J.S. Bach: the Concerto no. 1 in C minor for two pianos and orchestra and the Concerto no. 3 in C minor for two pianos and orchestra. The schedule will end with the Symphony no. 5 in B-flat major by Fr. Schubert.

Cristian Niculescu and Zsuzsa Bálint have a been a pianistic duo since 2012 and have performed in concerts especially in Germany, where they have been invited to international festivals as soloists of various chamber ensembles, such as the Kammerensemble der Berliner Symphoniker, or alongside the Berliner Camerata Chamber Orchestra from the Berlin Philharmonie.

Acknowledged by famous professor Jorma Panula for his abilities, talent and artistic flair, Olivier Robe has collaborated with top-ranking orchestras in Europe. For several years, Olivier Robe has been working alongside Philippe Herreweghe with vintage instruments, performing works from the Classical and Romantic repertoire recorded for the Harmonia Mundi with the Champs-Elysées Orchestra in France.

The concert can be heard live on all Radio Romania Music and Cultural frequencies in Romania and on live streaming on the Internet at www.radioromaniacultural.ro and www.romania-muzical.ro.

Starting with the new season, tickets and subscriptions for the events of the Radio Orchestras and Choirs can be purchased online on www.bilete.ro. They can also be purchased from the ticket office of the Radio Hall. They are available in the Romanian Post offices marked Bilete.ro and in the Germanos and Inmedio stores marked Bilete.ro as well.

For more information on the Radio Orchestras and Choirs, please visit
www.orchestreradio.ro
.

Translated by George Arion,
MTTLC I, Universitatea București