> [Archived] Events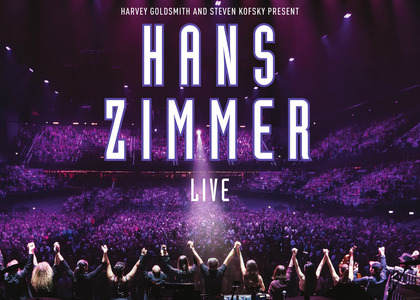 Hans Zimmer live in Prague on the big screen from Happy Cinema at the end of March
Monday, 12 March 2018 , ora 12.24

At 6 p.m. on March 25th, a very energic concert of one of the best known film music composers can be watched on Happy Cinema.

The performance Zimmer held in Prague is part of his latest European tour and it has enjoyed great public success from in the capital of the Czech Republic.
The composer performs on stage together with 72 other musicians who form a choir, along with a symphony orchestra, as well as his amazing backing band which also includes Johny Marr (The Smiths) and many other close friends and collaborators of his.

His outstanding performance, held in front of 17,000 people, gathers the most famous songs of the Oscar winner musician's career. The complexity of his music is combined with that of the lights on stage and with the quality of the audio-production. From The Pirates of the Caribbean to The DaVinci Code or The Dark Knight, Zimmer's carreer is very often connected with the most successful cinema productions of some directors such as Ridley Scott, Michael Bay și Christopher Nolan - with the latest he worked on the recent Dunkirk. This concert offers fans of film music the perfect opportunity to see the composer in his element, in a show performed to the highest degree of excellence.

Among the songs performed during Hans Zimmer Live in Prague you can find the musical themes from The Gladiator, Interstellar, The DaVinci Code, The Pirates of the Caribbean, Sherlock Holmes, The Dark Knight Trilogy, the Lion King, Rain Man, Driving Miss Daisy and many others.

Bucharest Happy Cinema is located on Progresului Street 151-171, Quadrant 5, Bucharest (within Liberty Center, 2nd floor)

For more information go to: https://www.happycinema.ro/ or the Facebook page.

Translated by Ghencea Alexandra,
An 1, Master MTTLC, Universitatea Bucuresti