> [Archived] Events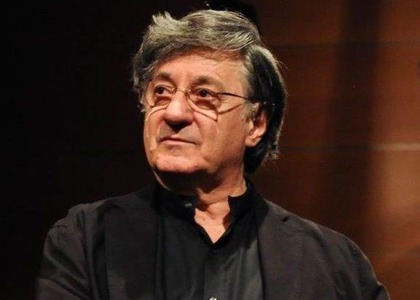 Ion Caramitru is the director of a new premiere on the stage of the Bucharest National Opera
Wednesday, 11 April 2018 , ora 10.44

Bucharest National Opera presents to you the opening night of Pietro Mascagni and Ruggiero Leoncavallo's "Cavalleria Rusticana & Pagliacci", on Saturday, 31st of March 2018, and Sunday, 1st of April 2018, starting at 18:30. The direction bears the signature of Ion Caramitru, the scenography was created by Viorica Petrovici, and the light design is the merit of Chris Jaeger. Maestro Johannes Wildner will be seated at the conductor's desk. The National Opera's choir is prepared by Daniel Jinga.

For this performance, the director Ion Caramitru brings a new perspective into play, both intrigues dealing with human jealousy and its consequences transposed into a powerful realism, as he himself declares: "In an opera performance which is perfectly subordinated to music (notes, rhythm, arias, ballet, choir) there is a very generous space for a sort of magical realism of the show. The bigger the convention, the greater the liberty. It is about realism from the beginning until the end. Don't let yourselves fooled by the illusion created by the artist's art. While Cavalleria Rusticanase unfurls in black and white, Pagliacci takes place in a colourful scenery; costumes, stage, tangible set, but they both hide a crime of passion.

Within the show's cast one can find prestigious names of the first Romanian lyrical stage and guests who are well respected on an international level.

Regarded as one of the most acclaimed titles of the verism movement, "Cavalleria rusticana" justifies its presence in the repertoire of theaters all around the world. The inspiration through which the composer found the literary text, its musical correpondent, the imagery's plasticity and the song's passional nature, which is typically italian, justifies the title's glory, with which no other work of Pietro Mascagni has rivalised.

"Pagliacci" is an opera in two acts composed by Ruggiero Leoncavallo using his own libretto. The opera is one of the works which appears in the permanent repertoire of lyrical theaters everywhere.

Tickets can be purchased from the ticket office within the Bucharest National Opera or online, at http://tickets.operanb.ro

Translated by Diciu Cristina,
MTTLC I, the University of Bucharest;
Proofreading/Editing, Mihaela Ghițescu,
MTTLC An II