> [Archived] Events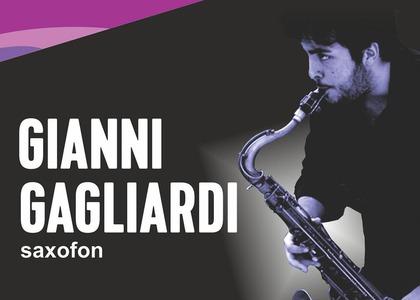 Gianni Gagliardi and the Big Band Radio in concert
Wednesday, 16 May 2018 , ora 12.36

Born in Barcelona, Gianni Gagliardi is, at this very moment, 'a rising star on the Brooklyn jazz scene', as Ron Netsky said in the publication Rochester City. His unique sound, the originality and artistic integrity have brought him success in the entire world, in different music types, from jazz to flamenco, near important names like Al Foster, John Clayton, Dick Oats, Gilad Hekselman or Jordi Rossy. He studied at the Berklee College of Music, the State University of New York, the Conservatories from Amsterdam and Paris. Gianni Gagliardi is the founder of BCN Jazz Collective, etiquette and platform for young composers who wish to publish and promote his creations.

The concert can be listened live on any frequency of Radio Romania Cultural and Radio Romania Musical from the country and in live streaming on the Internet, at www.radioromaniacultural.ro and www.romania-muzical.ro.

The tickets at the concerts of the Radio Orchestras and Choirs can be bought online at www.bilete.ro. They can also be bought at the ticket house of the Radio Hall and are also available at the Romanian Postal Offices and in the Germanos and Inmedio shops which are partners with Bilete.ro.

For other information regarding the Radio Orchestras and Choirs, please check the website www.orchestreradio.ro.

Translated by Andreea-Gabriela Orășanu, MTTLC An I;
proofreading: Mihaela Ghițescu, MTTLC An II