> [Archived] Events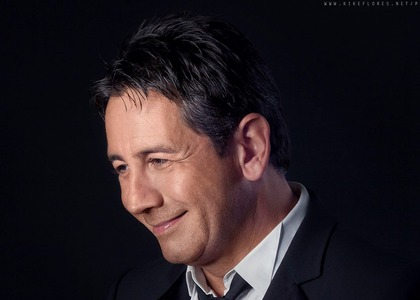 Plácido Domingo Jr. is coming to Romania for the first time ever
Tuesday, 29 January 2019 , ora 9.44

On April 17th 2019, an extraordinary musical talentwill perform for the first time ever in Bucharest. The concert will be headlined by an artist who inherits an unmistakable musical talent - Plácido Domingo Jr. He will be performing on the same stage with other nationally and internationally renowned names in a gala concert.

Beginning with 8 p.m., the audience at the Palace Hall will bear witness to an impressive, emotional performance. Accompanying Plácido Domingo Jr. will be the Bucharest Metropolitan Orchestra, conducted by Daniel Jinga, blending classical music with rhythms reminiscent of the swing era, combined with a solid jazz base and a flowing orchestral arrangement, bringing the classical crossover to an entirely new direction.

Born in 1965 in Mexico, since early childhood Plácido Domingo Jr. had been exposed to the music world, to the best and the most prominent voices of opera, so his passion for music was inevitable.

He spent a good deal of his life as a composer and music producer, and in 2010, Plácido made his international debut as a singer. In an interview for vocidellopera.com the artist shares how this new perspective of his career took root: "(…) one day my father needed to learn some songs that I composed and he asked me to record them for him. So I recorded them and when he listened to my recorded voice he said 'Why don't you sing pop or contemporary music?' and the rest is history…"

Encouraged by his father on this new musical endeavour, Plácido Domingo Jr. was given a warm welcome by audiences all over the world. Not only that, but the audience appreciates any occasion when Domingo the father and the son are reunited on stage in an extraordinary duet. Asked if he is bothered by the comparisons made between him and his father, Domingo Jr. said that the only opinion he cares about is his father's, who he has encouraged every step he took on the stage.

Throughout his career as a composer, Plácido Domingo Jr. has written songs for leading artists such as Michael Bolton, Riccardo Cocciante, Vanessa Williams, Sarah Brightman, Jose Carreras, Luciano Pavarotti, Leona Mitchell, Diana Ross, Alejandro Fernández, Tony Bennett, and, of course, Plácido Domingo.
As a singer, Domingo Jr. collaborated with producer Juan Cristóbal Losada for his first EP, in 2010. In 2017, he released his first Spanish-language album - Latidos, followed by the English version -Heartbeat. It includes popular 50s and 60s songs, in styles such as Latino pop, jazz, tango, bolero, cha-cha-cha and bachata influences, with orchestral arrangements and duets with artists such as José Feliciano, his father - Plácido Domingo, and Arturo Sandoval, to name a few.

Tickets can be purchased on eventim.ro and at the partner stores: Carrefour, Germanos, Orange, Vodafone, OMV gas stations, Muzica Store, Humanitas and Cãrturești bookstores, and Cinema Pro.
Until the 20th of January, the audience can enjoy a 20% discount off the ticket price.

Translated by Mãdãlina Grosoiu,
MTTLC 1, Universitatea din Bucuresti