> [Archived] Events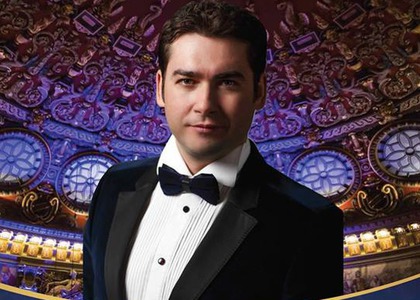 A music and poetry evening at the Romanian Athenaeum
Thursday, 21 February 2019 , ora 12.49

Teodor Ilincăi, one of the most appreciated Romanian tenors of his generation, will be performing at the Romanian Athenaeum on 13th of March 2019 with the Royal Chamber Orchestra and along with other great names of the international classical music scene: the baritone Șerban Vasile and the soprano Paula Iancic.
Teodor Ilincăi is acclaimed on the world greatest classical scenes/ highly apparised by the world's greatest classical scenes. He is able to touch the audience's heart in an unique manner through the timber of his voice as well as through the diversity and complexity of his roles. He made his debut in 2006 at the Bucharest National Opera House and since 2009 he had performed worldwide on the most famous stages: in London, Hamburg, Munich, Berlin, Marseille, Paris, Vienna, Tokyo, Madrid, Sydney and many more.
The event is meant to bring you a spring evening filled/ laden with creativity, good music and poetry. The concert will entertain its audience with everlasting arias laden with/full of/rich in Puccini and Verdi lyricism and with poetical interludes from tenor Teodor Ilincăi's creations/ writing.
The event also marks the release of the tenor's second volume of poetry and aphorisms - entitled Mozaic - with illustrations made by the famous artist Virgiliu Parghel.
In the Romanian Athenaeum's lobby, there will be an exhibition meant for the audience that will be hosted by the illustrator Virgiliu Parghel and an autograph session with the tenor Teodor Ilincăi.
Courtesy of his generosity and his humane/social and professional qualities/skills, Teodor Ilincăi was made knight of the Order of the Crown of Romania by Princess with the approval/permission of His Majesty King Michael of Romania. In 2018, the tenor was promoted/ranked to officer of the Order of the Crown by Her Majesty Margareta, the Custodian of the Crown of Romania.
The concert starts at 7 p.m. and it is organized by Elite Art Club UNESCO which is the only Jeunesses Musicales International ambassador/ assignee/representative in Romania with the support of Global Vision.

Translated by Alexandra Simona Ivan,
MTTLC, 1st year