> [Archived] Events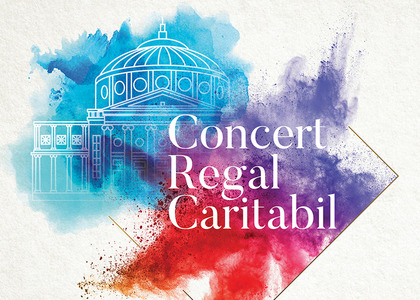 The Princess of Romania Margareta Foundation invites you to the Royal Concert, a historical charitable event
Thursday, 24 October 2019 , ora 15.08

The Princess of Romania Margareta Foundation continues the tradition of supporting and promoting Romanian culture and talent, through the 12th edition of the Royal Charitable Concert. Being organized annually on October 25th, the Royal Concert is one of the most long-standing and successful fundraising events in Romania. The funds raised by sponsorships and donations amounted to 15.000.000 euros, an investment made in Romania's artistic future.
On the 25th of October, 2019, internationally renowned Romanian musicians reunite on the stage of the Romanian Athenaeum, at the invitation of the Princess of Romania Margareta Foundation: soprano Cellia Costea, tenor Teodor Ilincăi, and the Romanian Youth Orchestra, conducted by Gabriel Bebeșelea. The musical program of the Concert pays tribute to the Italian opera, through a selection of the famous arias by Verdi, Puccini, Leoncavallo, and Mascagni, which will get the public caught up in the boisterous and bohemian atmosphere of this musical genre. The event includes a visual art exhibition of the scholars. Tickets can be purchased at www.frmr.ro/concert-regal and at www.eventbook.ro.
Organized annually since 2008 by the Princess of Romania Margareta Foundation, the Royal Charitable Concert has traditionally taken place on October 25th, on the occasion of the anniversary of King Michael the Ist of Romania, founder of the Foundation alongside Her Majesty Margareta, Custodian of the Royal Crown. Each edition of the anniversary concert brought the most valuable musicians of the moment and grand orchestras on the stage of the Romanian Athenaeum, in support of young Romanian artists. The gala evenings showed a remarkable attendance: more than 800 guests, members of the Royal Families, members of the Diplomatic Corps, Romanian officials, cultural and business figures, the sponsorships and supporters of the Foundation, and a successful media coverage.
The funds raised from the sponsorships and donations attracted to the Royal Concert throughout time, had developed the Young Talents national program, which has given away more than 300 grants for the debutant artists who come from the families with a modest income. With the aid of their mentors, and the promotion assisted, the artists have succeeded nationally and internationally. The Young Talents is now the best and the most renown Art and Culture program in Romania, the laureate of the Civil Society Gala Competition.
The Royal Charitable Concert will be broadcasted on TVR3 and Radio România Muzical.

Translated by Cotar Alexandr, Universitatea din Bucuresti,
Facultatea de Limbi și Literaturi Străine, MTTLC, an 1