> [Archived] Events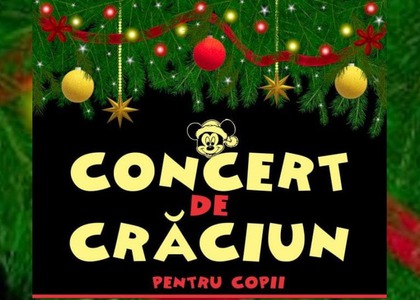 RADIO ROMÂNIA invites children to a Christmas concert with free admission!
Wednesday, 18 December 2019 , ora 16.06

Saturday, December 21st (at 11.00 a.m.) Radio România offers a very nice musical Christmas gift both for children and adults! Two of the ensembles of the institution - THE RADIO CHAMBER ORCHESTRA and the RADIO CHILDREN'S CHOIR (conductor: RĂZVAN RĂDOS) - will perform at SALA RADIO in a concert of Christmas carols and international Christmas songs, free admission within the limited seats available.
In the program of the concert one will find Romanian carols such as După datini colindăm, Ia'n sculați, Moș Crăciun, Sus, boieri! and famous Christmas songs from the repertoire of other countries, such as Jingle Bells or Joy to the World.
The concert will be conducted by CONSTANTIN GRIGORE, who enjoys a fulfilling career in Romania, as well as internationally. In 2017 he was invited to be the conductor of the Royal Philharmonic in Liège (Belgium), where he conducted a series of 7 concerts. The event will take place with the participation of pianist MAGDALENA FAUR.
Tickets for the Radio Orchestras and Choirs concerts are available on www.bilete.ro, in Romanian Post offices, in the Inmedio stores marked with the bilete.ro sign and at the Sala Radio ticket office.
For other information about the Radio Orchestras and Choirs, please visit www.orchestreradio.ro.

Translated by Alina-Nicoleta Duminică, Universitatea București,
Facultatea de Limbi și Literaturi Străine, MTTLC, anul II