> [Archived] Events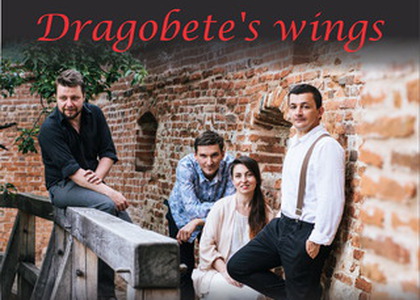 'Dragobete's Wings': LUIZA ZAN plays jazz at SALA RADIO
Monday, 17 February 2020 , ora 11.01

A nice present offered on Valentines day or Dragobete? Or, simply, an evening of good music before spring comes?
Thursday 20 february (19.00) at Sala Radio, LUIZA ZAN one of the most appreciated voices at the moment of the Romanian jazz- offers the public a swing rhythm concert under under the title "Dragobete's Wings", next to Big Band-ul Radio and Jazzpar Trio (Gaspar Almos, Gaspar Csaba, Vitalyos Lehel).
Happy music, in fast tempo, this is the essence of the Luiza Zan & Jazzpar Trio project. Radio Big Band will perfom for his guests with force and vitality, while the public will be invited to enjoy popular songs like a small sample from Jungle Book or the classics Minor Swing, "Lady Be Good", "Four" and several surprises dedicated to Dragobete day.
In 2004, Luiza Zan received 2nd prize at Shure Jazz Voice Competition, at Jazz festival in Montreux, Switzerland, the oldest festival in Europe and one of the most acclaimed of the world. The year 2004 brought another important recognition in her career: the first prize at Cerbul de aur festival, performance section, together with Slang band.
The extraordinary concert will take place under the baton of the famous Romanian conductor and composer IONEL TUDOR. The event will be presented by Stefan Naftanail, producer of Romania Cultural Radio.

Translated by Țîru Mălina Roxana, Universitatea București,
Facultatea de Limbi și Literaturi Străine, MTTLC, anul I