> [Archived] Events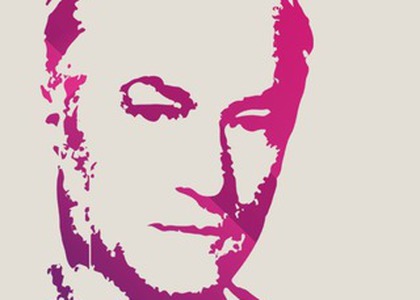 The 12th edition of the Sabin V. Drăgoi International Singing Competition, will take place this year between 26-29 November 2020, online
Wednesday, 21 October 2020 , ora 14.46

The competition is divided in two sections: Sabin V. Drăgoi International Singing Competition (for women the upper age limit is 30 years and for the men is 35 years) and și Youth Sabin V. Drăgoi for the young pre-university musicians (with two categories: 9th - 10th grades and 11th - 12thgrades).
The competition repertoire is modified compared to previous editions, being adapted to the online version.
Over the years, important names of the Romanian singing school have been among the winners of the Sabin V. Drăgoi Contest: sopranos Cellia Costea, Cristina Simionescu, Nicoleta Ardelean, Adela Zaharia, Teodora Gheorghiu, Ecaterina Coresi, Mirella Bunoaica, Veronica Anușca, Bianca Margean etc., mezzo-sopranos Aura Twarowska, Cornelia Oncioiu, Sidonia Nica, EmanuelaPascu; tenors Ștefan Pop, Daniel Zah, Bogdan Zaharia, baritones Gheorghe Petean, Florin Estefan, Bogdan Baciu, George Proca;bass singers Dan Paul Dumitrescu, Octavian Vlaicu, Bogdan Talos, Gelu Dobrea etc.
We are proud to say that many of these names are present today on the posters of the world's most important opera houses and concert hallsȘWiener Staatsoper, Wiener Musikverein, Metropolitan Opera New York, Teatroalla Scala Milano, Teatro dell' Opera di Roma, Gran Teatro del Liceu Barcelona, Opera de Monte-Carlo, Opera National de Paris, Theatre du Capitole Toulouse, Grand Theatre Geneve, Zürich Opera House, Royal Opera House London, Deutsche Oper Berlin, KomischeOper Berlin, La Monnaie Brussels, Staatsoper Hamburg, Palacio de Bellas Artes Mexico City, The New Israeli Opera, Toronto City Opera, La FeniceVenezia, Teatro Romano Verona, Teatro di San Carlo Napoli, Royal Opera House Muscat, Teatro Municipal de Sao Paolo, Arts Center Seul, Esplenade Singapore, Concertgebouw Amsterdam, Tokio Bunka Kaikan, Royal Albert Hall, etc.
After the withdrawal from the leadership of this competition of Dr. Ana Stan, starting with the 9thedition, 2015, the management belongs to the mezzo-soprano Aura Twarowska, the winner of the Grand Prize at the first edition of the contest.

Translated by Gruia Alexandra,
University of Bucharest, Faculty of Foreign Languages and Literatures, MTTLC, year I
Corrected by Silvia Petrescu