> [Archived] Events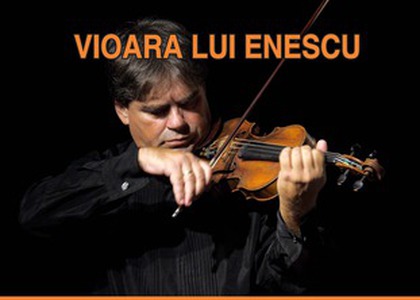 'Enescu's Violin' national tour, conducted by violinist Gabriel Croitoru, together with pianist Horia Mihail, continues!
Sunday, 15 November 2020 , ora 23.05

After the outdoor and indoor concerts in June and September, organized in Bucharest, Focșani, Bârlad, Tecuci, "Enescu's Violin" and the national tour's first stage from this autumn's October at Ploiești, Slatina, Bucharest, Pitești and Deva will be followed by concerts at Sibiu on the 13th of November and Brașov, on the 14th of November.
Gabriel Croitoru, the violinist who has the privilege to play the Guarneri del Gesu violin, surnamed "The Cathedral", which George Enescu played (instrument provided byand belonging to the "George Enescu" National Museum's patrimony) and the pianist HoriaMihail are going to perform on stages all over the country Ludwig van Beethoven's famous sonatas for violin and piano, whose scheme will be put together this autumn.
Giving this occasion, Saturday, on the 14th of November, 7 p.m. -online- Ludwig van Beethoven's Violin Sonata No. 1 in D major, op.12, Violin Sonata No. 5 in F major, op. 24- Spring Sonata and Violin Sonata No. 8 in G major, op. 30 will be broadcast on the Brașov Philharmonic Orchestra's Facebook page.

Translated by Dumitrescu Mihaela,
University of Bucharest, Faculty of Foreign Languages and Literatures, MTTLC, year I
Corrected by Silvia Petrescu