> [Archived] Events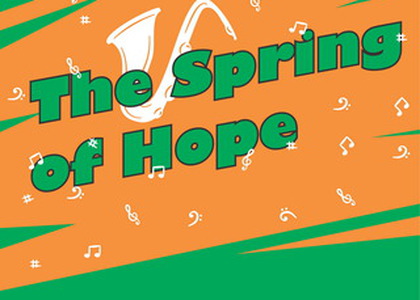 The Spring of Hope - Movie music, live from the Radio Hall
Wednesday, 24 March 2021 , ora 16.22

At the beginning of spring, the Big Band of Radio Romania - led by the appreciated conductor and composer Ionel Tudor - comes with a message full of hope and performs LIVE again on Thursday, March 25th (from 19.00), within the suggestive event entitled "The Spring of Hope ".
Through the program it offers to the public, the musicians of the Big Band Radio aim to send an optimistic message to music lovers: a spring of hope, a time when we all need to be together, think positively and strongly believe that these moments the hardships we have been experiencing for sometime are coming to an end.
Thus, starting with titles such as Days of Wine and Roses - composed in 1962 by Henry Mancini for the film of the same name - the musical journey continues with the effervescent music of the '70s, originally performed by the legendary band Earth, Wind and Fire. You will also listen to other movie soundtracks, such as Against All Odds - composed by Phil Collins - or the well-known Latin song Cuban Pete, released in 1946 and brought back to the public's attention in 1994, performed by Jim Carrey in The Mask.
The Radio Big Band enjoys an exceptional composition, bringing together musicians such as trumpeter Sebastian Burneci, pianist / composer George Natsis or saxophonists Cătălin Milea and Paolo Profeti, along with all the other outstanding members of the ensemble, with whose help the group approaches a wide stylistic variety.
The event at the Radio Hall will be presented by Cristian Marica.

The concert will be broadcast LIVE on the airwaves - on all frequencies Radio România Cultural and Radio România Muzical - in live streaming on the Internet, on the sites www.radioromaniacultural.ro and www.romania-muzical.ro , and on the pages of FACEBOOK Orchestras and Radio and Radio Romania Musical Choirs.
For other information related to Radio Orchestras and Choirs, please consult the website www.orchestreradio.ro .

Translated by Crețu Elena,
University of Bucharest, Faculty of Foreign Languages and Literatures, MTTLC, year I
Corrected by Silvia Petrescu