> [Archived] Events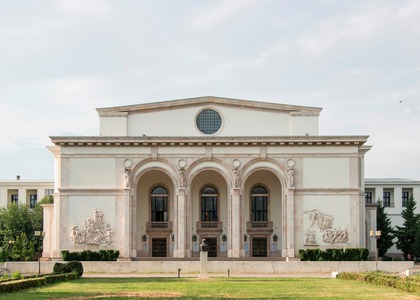 Important day in the history of the National Opera Bucharest
Monday, 5 April 2021 , ora 7.57

The Bucharest Opera celebrates today, April 1st 2021, an important moment of its history: even if the existence of an Opera Company hosted by the National Theatre on Victory Avenue dates back to 1885, on April 1st 1921 it becomes an institution under the name of Romanian Opera in Bucharest, through a governmental decree that was signed by the Ministry of Culture at that time, poet Octavian Goga.
This act of the authorities was an appropriate one, as Romania was, less than three years after the end of the World War, in a period of full economic and social momentum.
The bubbliness surrounding the composer and teacher George Stephănescu gathered a number of Romanian music personalities who believed in the need for the existence of an institution dedicated to the great lyrical and ballet repertoire. We owe all these people our gratitude. Through their efforts, on December 8th 1921, the grand premiere of the "Lohengrin" opera by Richard Wagner took place, directed by Albert Markowits and conducted by George Enescu.
Today, the artists of the National Opera Bucharest pay once again a tribute to everyone that contributed to the splendid 100 year tradition of this institution.
In the next period we will plan a series of special events dedicated to the Centenary of the National Opera Bucharest, and, if the health restrictions will not allow us to write history as well, we will learn to know and honor it!
With the hope that things will get better, we therefore send a simple message to lovers of lyrical art and ballet: "We miss you, and we look forward to seeing you again in the Performance Hall and to relive together those privileged feelings that only the union between artists and the audience can make them possible! "
Ars Gratia Artis.

Translated by Zofotă Andreea,
University of Bucharest, Faculty of Foreign Languages and Literatures, MTTLC, year I
Corrected by Silvia Petrescu