Disk of 2017 > [Archived] Clasic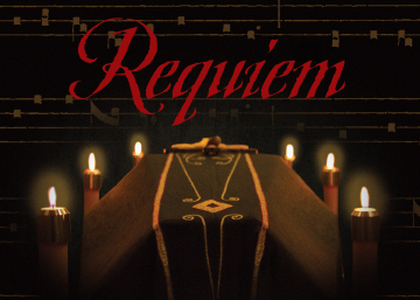 'Requiem - The Fraternity' Album - CD Review, 8th of June 2017
Thursday, 8 June 2017 , ora 12.00

Gregorian chants interpreted by the vocal band The Fraternity from the "Priestly Fraternity of St. Peter" community. The album was launched on the 12th of May 2017, also being included in the "Discs of 2017" project.
The Fraternity
It is an international vocal ensemble from the Priestly Fraternity of St. Peter community, comprising valuable specialists of the Gregorian Chant. The ensemble members are followers of the Catholic religion that do not consider themselves performers. They sing these veridic musical treasures, composed by the anonymous of the Middle Ages, as a usual part of their daily lives, and that's probably the reason why this album has such a powerful gift of leading you into a state of meditation and calm, whether you are a believer or an atheist.
Requiem
The album was launched on the 12th of May this year at Sony Music Records and is part of the "Discs of 2017" campaign.
Requiem, naturally, reflects a period of sadness, but at the same time, it inspires a certain hope, brought by the calm and serenity of a prayer. The album presentation says the following: The reality of death is so alive for human experience, and Requiem reflects this reality. While it causes the feelings of sorrow that come so naturally in a time of mourning, it also give you the much needed hope, brought by the calming chants that reveal a sense of tranquility and restfulness. It is often said that music has the purpose of enclothing the lyrics, but beyond that, we believe that the music brings these lyrics to life and it unveils their true feelings.
Gabriel Marica
Translated by Ruxandra Vorotneac,
MTTLC 1ST Year University of Bucharest