Disk of 2017 > [Archived] Clasic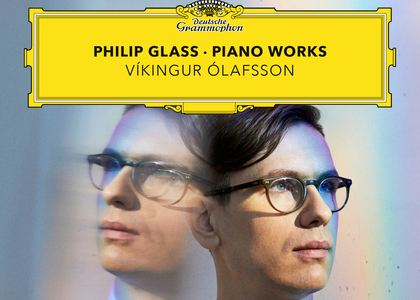 The pianist VŪkingur "lafsson - studies by Philip Glass: Music box, the 30th of January
Monday, 30 January 2017 , ora 9.24

From the music of the Icelandic singer Bjork, to Philip Glass's studies with a 32-year old pianist, also Icelandic, VŪkingur "lafsson; these are selections from his debut album for the Deutsche Grammophon Record Label, released only a few days ago, on the 27th of January 2017.
Since the31st of January marks the 80th anniversary of Philip Glass, one of the most internationally renowned composers of today, the apparition of such a disc was to be expected. Less known to the Romanian public is the name of the pianist VŪkingur "lafsson, a real celebrity in his native country of Island, with an important career also abroad. VŪkingur "lafsson plays in equal measure both classical music repertoires and contemporary works; in 2017, a big part of his agenda is made up of playing some contemporary concertos for the first time.
The collaboration between "lafsson and Glass isn't at all accidental: in 2016, Glass himself chose a few pianists who were to play the entirety of his piano studies, at Barbican Hall, in London: "lafsson was among them and he was the star of that evening, commended for his very delicate style, in which one can see his experience in interpreting cult music, but also the crossover genre.
Cristina Comandaļu
Translated by Adriana-C"t"lina Grigore,
MTTLC 1st year, University of Bucharest