Disk of 2017 > [Archived] Clasic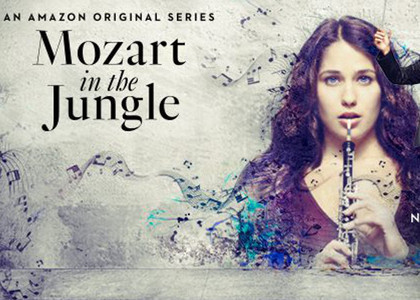 Soundtrack of the series - Mozart in the Jungle
Thursday, 29 June 2017 , ora 12.01

Blair Tindall
She is the author of the book upon which the series is based on. Blair Tindall was a professional oboist for 23 years in New York City, member of orchestras such as Philharmonic Orchestra from New York, Orpheus Chamber Orchestra and Saint Luke Orchestra. She has performed recitals admired by critics and she was also nominated for the Grammy Award, jazz category. She has soundtrack records of some movies such as Malcolm X, for which she was also admired in the magazines CD Review, Crooklyn and Twilight.
In 2005 she has published Mozart in the Jungle: Sex Drogs & Classical Music a reminder of her experiences in the world of classical music. In 2014, the book was adapted for a TV series. The pilot episode was written by Roman Coppola, Jason Schwartzman and Alex Timbers, directed by Paul Weitz. The TV series with the cast starring Lola Kirke, Malcolm McDowell, Saffron Burrows, Bernadette Peters and Gael Garcia Bernal has already reached the 4th season.
Mozart in the Jungle the album
We will be listening a selection from the soundtrack of the third season, album released on 9 December 2016, included in the project "Discs of 2017". Honestly I considered this album-soundtrack due to the recordings discovered, which I think it deserves your attention.
Names such as the violinist Josha Bell, the violoncellist Yo Yo Ma, the guitar duo Odair and Sergio Assad, The Philharmonic Orchestra from Gran Canaria, bandmaster Adrian Leaper, the Symphonic Orchestra from Cleveland, bandmaster George Szell, The Bavarian Radio Symphony Orchestra, bandmaster Colin Davis, the oboist François Leleux and Camerata Salzburg, they are the guarantee of an interesting hearing.
That's why I invite you to listen to the selection of the soundtrack of the series Mozart in the Jungle, at CD Review (11,30) on 15 May.
Gabriel Marica
Translated by Elisabeta Motoi,
MTTLC 1st year University of Bucharest