Disk of 2017 > [Archived] Clasic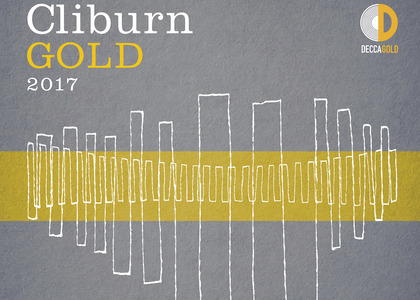 Yekwon Sunwoo: The winner from this year of the Van Cliburn Contest at CD Review on 27 and 29 of November!
Friday, 8 December 2017 , ora 11.37

He didn't begin to study the piano that soon. He was 8 years old when he took his very first classes and, after his singing debut to Seul, he moved to USA in 2005 to study with Seymour Lipkin, at the famous Curtis Institute of Music. Then, he went to The Julliard Music School, where he worked with Robert McDonald and to Mannes School of Music, whose name is linked with his major, under the guidance of Richard Good. Three prestigious institutions, three great mentors who represent an impressive business card. But Yekwon Sunwoo, who is now 28 years old, means more than these abstract recommendations. Over his past few years, he stood out during some important competitions, performing, at the same time, a soloistic activity more and more intense. In 2004, he won the 1st place at the Vendome Contest from Verbier Festival and, this summer, he became the first South-Korean who won the prestigious Van Cliburn Contest from Fort Worth, Texas, USA. A success that sent him immediately in the attention of the international musical world and we are sure that, from this point of view, the career of Yekwon Sunwoo will know a natural magnification. On 27 and 28 of November, we will broadcast at Romanian Radio Music a part from the works of the South-Korean piano player that have been presented at the Van Cliburn Contest because, just 13 days later after he received the precious Gold Medal of the competition, Decca Records has launched the album called "Cliburn Gold 2017", included by Romanian Radio Music in the project "Records of the year 2017."
Beyond his spectacular virtuosity, Yewkon Sunwoo impresses through a profound musicality, a sensitivity of touch and an interpretative maturity which drives him away from the stereotype of the Asian performer associated with dry lines, without any emotion. You can fell that his soul is concentrating on the music, beyond the sounds that are flaunt with facility over the keyboard. The music critic Scott Cantrell was writing in the daily Dallas Morning News about the evolution of Sunwoo at the American competition, "he tends to accelerate the tempo, which is a general problem among the competitors, but he demonstrates a real mature and musical personality."
"I have won plenty of contents and I have felt really excited and grateful. But, I think this is the first time when I had tears in my eyes, because it has been very exhausting. I feel like I have just came back from a long trip in which, in the end, after I have found that I was the winner, I was overgrown with a lot of feelings and basically I was overwhelmed with emotions.", said the piano player Yekwon Sunwoo after the winning the 1st place in that summer at the most recent edition of Van Cliburn Contest from USA. The exhausting trip to which the South-Korean piano player has referred, consisted in four contest stages, each of it with different repertoire, solo works, two concertos for piano and orchestra and a string quintet - so, a real interpretative marathon, a challenge of strength and physical and mental concentration. That's why, the Van Cliburn International Contest is viewed as a standard when it comes to piano excellence, and his 1st place assures him an exceptional profile. In fact, for those who watch this kind of important piano competitions, the name of Yekwon Sunwoo wasn't at all unknown, on the contrary, and this success from this summer came like a confirmation of his artistic skills that he has been demonstrating over the last few years. The critics have always praised his expression and the beauty of the sound, as well as his maturity with which he approaches his repertoire. Specializing at the moment at Hanovra, with Bern Goetzke, Yekwon Sunwoo will be very busy during this season, his recitals leading him to American stage, to Chicago, Houston, Los Angeles, but also to Vancouver, and to European stage, to Bruxelles, Copenhagen, Madrid and to many German cities. In November, he debuted next to the Royal Scottish National Orchestra directed by our compatriot, Cristian Măcelaru, performing the first concert by Serghei Rahmaninov, an author presented at the Van Cliburn Contest in that summer, the South-Korean piano player choosing his third piano concert and his second piano sonata.
Yekwon Sunwoo has an adolescent allure and a silhouette too tiny for a self-proclaimed gourmet, who especially loves the food from his country of origin. Moreover, the South-Korean piano player is a specialist in the preparation of South-Korean soup and pho soup, a very sophisticated Vietnamese specialty. And we can understand very well the similarity between his passion for associating subtle ingredients and for the gracious juggling between the emotional states which the South-Korean piano player is realizing in his interpretation, including, for example, in his second sonata, in B-flat minor, by Rahmaninov, an opposite extremely difficult to any interpret who has the courage to sing it. Sometimes, we are wondering if Rahmaninov wrote his sheets music with a dose of sadism, because how we are supposed to understand his words from his third concert, about he said he had written for the elephants. The description we could transfer to his second sonata, an opposite to which Yekwon Sunwoo succeeds to give an impeccable control between the thunderous parts, with parts full of bravery and lyrical and tender ones.
At Romanian Radio Music you can also listen on the CD appeared at Decca Records, works by Maurice Ravel, Percy Grainger, Joseph Haydn, Franz Liszt/Franz Schubert and Marc-Andre Hamelin, in the interpretation of Yekwon Sunwoo. I invit you to do so on 27 and 28 of November, from 11.30 o'clock.
Ioana Marghita
Translated by Ene Bianca,
MTTLC, 1st year, University of Bucharest