Disk of 2017 > [Archived] Clasic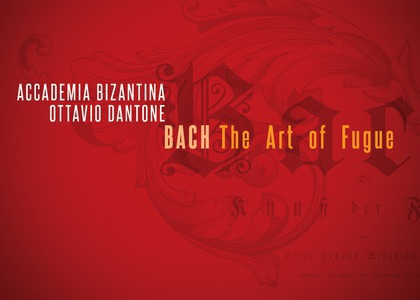 Academia Bizantina - Arta fugii by Bach: Music box, 18 December
Thursday, 21 December 2017 , ora 10.36

For the week before Christmas we chose to listen to Bach - the monumental Arta fugii, from a disk released at Decca house on 10 November 2017.
The record is signed by Accademia Bizantina's choir lead by Ottavio Dantone. Actually, it is about a choir chamber made up of members of Accademia Bizantina - Alessandro Tampieri and Ana Liz Ojeda- violins, Diego Mecca- viola, Mauro Valli - cello, Stefano Demicheli - organ and Ottavio Dantone - harpsichord, at the same time ensuring the musical management.
Accademia Bizantina is a choir from Ravenna, specialized in old music performance - and for the record of Arta fugii, its members used époque instruments, with that specific sonority. Their discography mirrors this concern on the classical and baroque music area - last year we also listened to Radio Romania Music, for example, symphonies from 78 to 81 by Joseph Haydn.
Now, we have this monumental work, Arta fugii by Bach, an emblematic work, I consider, for the analytical spirit and the Western-European intellectual structure: a work that conveys a special kind of emotion that rises above dense and complicated sound architectures, worthy of a brilliant mind of mathematician. If one wants to establish close ties between mathematics and music, they should analyse this last masterpiece of Bach, left unfinished - as it can be listened, in the performance made by Accademia bizantina.
I appreciate in the performance of this choir the authentic spirit they render to this music, without giving the feeling of a lifeless museum. An audition that propels you in another time and space, where the little worries of life lose their importance and it is time for you to focus on spirituality. It is exactly what we need before the Christmas feast…
You can listen to this disk for the first time Monday, 18 December, at 19.00 or anytime on the project's site Discurile anului 2017.
Cristina Comandasu
Translated by Elisabeta Motoi,
MTTLC 2nd year, University of Bucharest