Disk of 2017 > [Archived] Clasic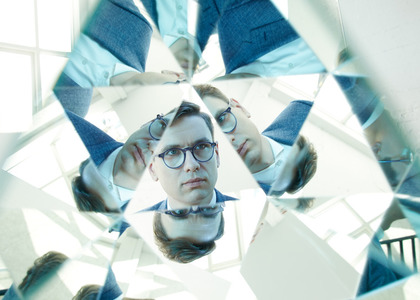 The Pianist Vikingur Olafsson – Bach: Music Box, 29th of October
Friday, 2 November 2018 , ora 11.33

A Bach album - this very inspiring interpretation, proposed by the Icelandic pianist Vikingur Olafsson, can be heard on his new album, recently released under the Deutsche Grammophon record label on September 7th, 2018. He plays Bach with clear transparency and piano nuances that take your breath away.
I met Vikingur Olafsson in 2017, when he released his first Deutsche Grammophon CD, dedicated to pieces by Philip Glass. The Icelander is known for promoting contemporary music and unconventional projects; therefore, such a conventional album choice is rather unexpected. The explanation for choosing Bach comes from Vikingur Olafsson himself: "If Glass's music is minimal, Bach's music is maximal!" That is a very accurate remark, to which another one of Olafsson's statements can be added: "Everything that defines music already exists in Bach's compositions. Bach doesn't really give indications to the interpreter, which allows the musician to create his own Bach."
Vikingur Olafsson's approach to playing Bach is very emotional, transposing the listener into a vividly evoked Norse culture and Icelandic sceneries: crystal-clear sound and emotions that flow from seemingly glacial perfection. Vikingur Olafsson's interpretation of Bach is convincing, meaningful, and intended for the sensitive audience of the 21st century.
Some very interesting selections from Bach's pieces on this CD include renowned Preludes and Fugues, famous Choral Preludes arranged for piano, but also the Two Voice Inventions (rarely approached) and the flamboyant Fantasia and Fugue BWV 904 that concludes the album. Nevertheless, I believe the climax of the album is his interpretation of the BWV 974 Marcello Concerto, where the second part is angelic and unforgettably enchanting.
On October 5th, Vikingur Olafsson released another Bach album named Bach Reworks, where contemporary composers reinterpret Bach's music - thus Olafsson remaining faithful to his passion for contemporary music. Still, I consider the original to be unbeatable, and the real Vikingur Olafsson is truly present in his Bach recordings, which a German critic deemed retro; I'd sooner say their great quality is what makes them valuable and, therefore, always relevant.
You can listen to the recently released Bach album by Vikingur Olafsson on Monday, October 29th, at 7 p.m. on Radio Romania Muzical.
Cristina Comandașu
Translated by Ivan Alexandra Simona, MTTLC, 1st year