Disk of 2017 > [Archived] Clasic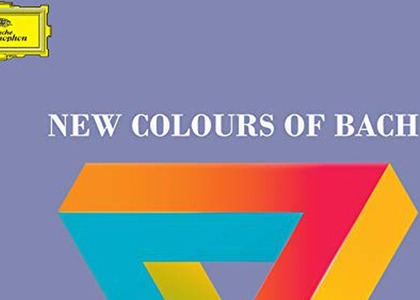 Bach 333 - New Colours of Bach, CD review, November 10th
Monday, 19 November 2018 , ora 11.23

Bach 333 - New Colours of Bach, CD review, November 10th
These artists tried to extract the most beautiful fragments from Johann Sebastian Bach's music, to adapt, transcribe, orchestrate them with acoustic and electronic instruments, even reinvent them; all in order to reintroduce this master of baroque music in new colours. I am talking about a group of renowned contemporary composers and instrumentalists, in a new CD under the Deutsche Grammophone record label, marking 333 years since the birth of the Cantor of Leipzig.
"Bach 333 - New Colours of Bach" is a truly chameleonic album, which through 25 tracks by 34 soloists and ensembles offers an encyclopaedia of themes found in Bach's music. We sometimes rediscover them with great pleasure, other times with caution, depending on personal preference, but anyway, this project shows the strong impact music has even after three centuries. The mere listing of compositions, original themes, musical arrangements and instrumentalists is not easy, especially in a radio broadcast, considering the wealth of information, which is difficult to take in even for the most observant listener.
These new adaptations can be provoking, especially for those who prefer the authentic, historical interpretations, but they make us think about bringing Bach into the 21st century. Right at the beginning of the album, we encounter an adaptation of the Prelude and Fugue No. 1 in C major from "The Well-Tempered Clavier" using electronic music, adapted by Ulrich Schnauss, a famous musician of the new generation. Later, we come upon the young Scottish cellist and composer Peter Gregson as he tries to modernize Bach's Suites for Cello using minimalism and ambient music. Fragments from the album "Recomposed by Peter Gregson - Bach - Cello Suites", released on October 19th under the same record label, serve as a leitmotif in the "New colours of Bach".
It is also worth mentioning Franceso Tristano and Vikingur Olafsson, pianists renowned for their visionary approach to music and their ability to captivate audiences rarely seen in the concert halls anymore. So we could say that Bach's music caught the attention of the youngest and most innovative artists.
Alongside new artists, we also find established artists, such as the oboist Albrecht Mayer and the Ensemble Sinfonia Varșovia, the violinist Anne Sophie Mutter and the Trondheim Soloists, the trumpet player Hakan Hardenberger and the organist Simon Preston, the violinist Daniel Hope, the guitarist Pepe Romero, the violist Nobuko Imai, the Emerson String Quartet, the harpist Catrin Finch, the mandolin player Avi Avital, and even the French accordionist Richard Galliano in the Art of Fugue. In other words, we embark on an adventure with great variations on themes from Bach's music. The Cantor withstands all music genres, surpassing them, encompassing them all. As the cellist Mischa Maiski said in an interview, "there's enough room for various interpretations and adaptations, and it is this variety of ideas, not only in music, that makes life so interesting. Bach was innovative, naturally experimental, and he would have been astonished to see us nowadays, fighting over authenticity, and the correct way of playing his music."
I believe we need to keep this in mind while listening to this album, "New colours of Bach", released October 12th 2018, part of the "Records of 2018" project, started by Radio România Muzical.
Marina Nedelcu
Translated by Alina-Nicoleta Duminică,
MTTLC 1, Universitatea din București