Disk of 2017 > [Archived] Clasic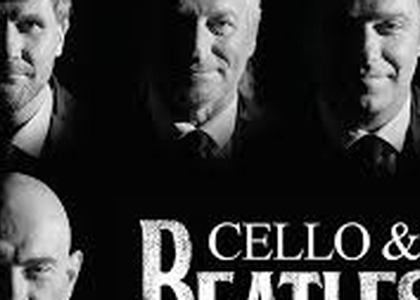 'Cello & Beatles' with Rastrelli Cello Quartet – CD Review, the 2nd of February, 2019
Monday, 4 March 2019 , ora 11.01

This crossover album by the Rastrelli Cello Quartet, an original Russian ensemble who took its name from Bartolomeo Rastrelli, the architect of the Hermitage Museum in Saint Petersburg, comes as no surprise. The ensemble was founded in 2002 by Kira Kraftzoff, and thanks to the four cellists, the ensemble stands for the very best in Russian music today. Over the years, their approach to music went beyond standard chamber music, but something between genres, combining works by Bach, Saint-Saens, Tchaikovsky with the works of George Gershwin, Dave Brubeck or Leroy Andersen.
For more than three years, they have been performing all over Europe and North America a number of concerts titled 'From Brahms to Beatles'. It comes as no surprise that in 2018 they released an entire album dedicated to the Beatles, the eighth in Rastrelli Cello Quartet's successful discography. Of course, it is nothing new: the music of the four Beatles attracted an impressive number of artists from all areas of music. There are versions for classical orchestra, classical guitar, piano, wind instruments, and even jazz adaptations. But the Rastrelli Quartet's arrangements, made by members Sergio Dragkin and Kira Kraftzoff, are very harmonious, sometimes sticking to the Fab Four's pop sound, other times producing a refined universe of chamber music that can easily be mistaken for the 19th century.
The four members of the quartet, Kira, Misha, Kirill and Sergio explain this combination of four cellos and the Beatles: 'Music is the only universal language that anybody can understand. As kids we would listen to the Beatles even though we did not understand a word of English, just like millions of other people did all over the world. Their timeless message - the only thing people need is love and being together, uniting. These are universal feelings conveyed in their music, which continues to bring us together and touch our souls to this day. Through this album, we want to share our versions of their beloved songs, in the style of chamber music, and we invite you to through the language of music to come together, to quote The Beatles. 'Of course, one must notice the value of the Russian artists arrangements, their comprehension of the original compositions. If you are or have been an admirer of the four musicians from Liverpool, I think you will love 'Here Comes the Sun', 'Here There and Everywhere', 'Help', 'Michelle' and 'Yesterday', maybe some of the most successful ballads from Rastrelli Quartet's point of view. The album is not only one of the most successful releases by this prestigious Russian ensemble, but also one of the best Beatles themed albums ever to be released.
Marina Nedelcu
Translated by Nițu Diana-Alexandra,
MTTLC, 2nd year, University of Bucharest