Disk of 2017 > [Archived] Clasic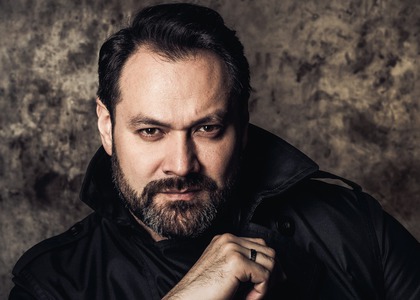 "Verdi" with bass singer Ildar Abdrazakov
Wednesday, 23 October 2019 , ora 14.45

After having signed an exclusive contract with Deutsche Grammophon in October 2017, and after having recorded the "Duets" album together with tenor Rolando Villazon, the Russian bass singer, Ildar Abdrazakov, launched his first solo album for the yellow label on August 16th, 2019. The producers kept the same formula, as far as the ensemble is concerned - the Canadian Metropolitan Orchestra from Montreal - and the conductor - Yannick Nézet-Séguin. "Extraordinary things can be done when there is trust and chemistry" - Ildar Abdrazakov stated, concluding: "And that's exactly what I'm experiencing with Yannick."
The Russian bass singer is the favourite of most directors when it comes to productions of operas by Verdi. Actually, his career revolves around the Verdi's repertory he gave in 2001 at Scala Theatre in Milan. Ildar Abdrazakov chose to introduce on this CD those parts by Verdi that he sang and that he is going to interpret on stage. Thus, Ildar Abdrazakov secured his status as the most valuable performer of Atilla part nowadays, occupying an enviable place among the most famous bass singers who have embodied Verdi's character in the last fifty years.
"How could anyone resist - it was written in of the 2018 editions of Diapason magazine -that dark timbre capable of creating the feeling a continuous legato in efficiently proportioned phrases." This CD, on which Ildar Abdrazakov included arias from the repertory of "his heart" - as the Russian artist claims - is called "Verdi".
Jeanine Costache
Translated by Ioana Ghițã, Universitatea din București,
Facultatea de Limbi șiLiteraturi Strãine, MTTLC Anul 2