Disk of 2017 > [Archived] Clasic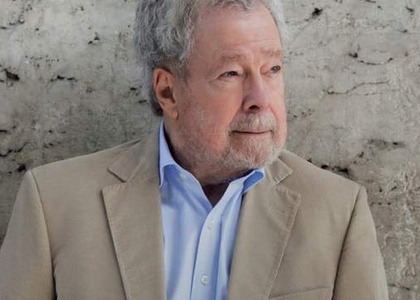 The pianist Nelson Freire – Piano encores
Wednesday, 6 November 2019 , ora 9.40

We have a meeting with a great pianist, Nelson Freire, and the album he has gifted himself at the 75th anniversary of his life - Piano encores. There are 30 miniatures on this album that appeared at Decca Record.
The famous Brazilian pianist, Nelson Freire, whom I could admire at this year's edition of Enescu Festival, as well, turned 75 years old on the 18th of October - also the release date of his album, Piano encores. Nelson Freire started his career in 1959, 60 years ago. Since 2001, he's been recording exclusively for Decca Records, and, during these 18 years, his albums have been sold in around 360.000 copies.
Certainly, Nelson Freire is one of the greatest pianists of our time: we discover this again in the anniversary album, on which he reunited the songs he had interpreted throughout the years as an encore during his long career - a very interesting selection, in fact, which starts with baroque music and ends with mélodies by Shostakovich. You can also find on the album well-known works, such as Cristoph Willibald Gluck's Melody from Orpheus and Eurydice or "Navarra" by Isaac Albeniz, but also mélodies rarely performed.
12 out of those 30 works recorded on this disk are written by Edvard Grieg - a selection of the Norwegiancompositor's lyrical songs.
What does a great pianist stand for? Here's what we discover on this album: a perfect artistic taste expressed through approach, interpretation, and concept. Nelson Freire would rather pay attention to works that have expressiveness on the foreground, and not virtuosity. The general tone is rather elegiac, in an atmosphere rather nocturne, full of reverie. Freire especially chooses works rarely approached, such as the Three Fantastic Dances by Dmitri Shostakovich or a selection of the preludes in Op.23 by Sergei Rachmaninoff, those that we rarely hear. We can feel the significance of a great pianist in his way of dosing a piano nuance or in the way of conceiving the divisions of a simple song - these are the details that make the difference between a pianist and a great pianist. At 75, Nelson Freire proves, again, through these recordings made in February 2019, that he is one of the greatest pianists of our time, a poet of the keyboard.
You can listen to this album on Monday, the 4th of November, at 7p.m.
Cristina Comandaºu
Translated by Mihaela Guțu, Universitatea București,
Facultatea de Limbi și Literaturi Strãine, MTTLC, anul I