Disk of 2017 > [Archived] Clasic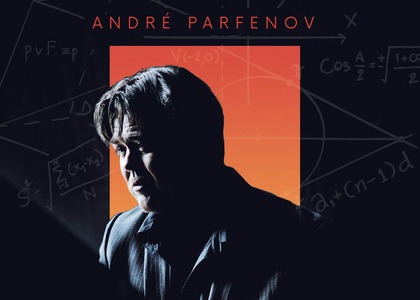 The album 'The genesis of the Goldberg Variations' CD Review, 30th of November 2019
Tuesday, 3 December 2019 , ora 15.15

A new Bach album, written by pianist and composer André Parfenov, "The Genesis of the Goldberg Variations" has caught our attention. It was released under the Naxos logo on July 19, 2019. A few words about the protagonist, born in the old Prussiantown of Königsberg, in 1945 becoming Kaliningrad. Respecting the geography of the place, André Parfenovis Russian after the father and German after the mother, being trained both at the Conservatory Piotr Ilici Tchaikovsky in Moscow and at the Folkwang Academy in Essen. He is a renowned concert pianist, but also a very good improviser, who sharpened his talent.As such, people started to talk more and more about the composer André Parfenov, who has written, so far, a tribute to Ravel for his left hand playing, a Concerto for violin and orchestra dedicated to Vadim Repin, countless Ballets for Robert North's company, which have been awarded with important distinctions. Now we are talking about the new Goldberg Variations, by Parfenov, presented in this album, after the original.In other words, we initiallyl isten to the interpretation of pianist André Parfenov as a whole, the Goldberg Variations BWV 988 by Johann Sebastian Bach. And we discover a personal version, with an uneasy melody, romantic in a tumultuous sense, at the opposite pole to a Glenn Gould, or Murray Perahia, with contrasting lines, surprising legato and rubato - sharp virtuosity, sometimes blunt, striking accents, but also episodes with rarefied transparency, differences of touch, in any case, in an extroverted character.The painting is extremely varied, as if it encompassed the whole history of the pianistic styles of interpretation. Why not? The Goldberg Variations of Bach become, in the acceptance of André Parfenov, universal containers of interpretation. You can find Beethoven here, and Liszt, and Chopin - sometimes Bach too.
"The genesis of the Goldberg Variations" becomes really interesting when André Parfenov proposes his own work, inspired precisely by these iconic Goldberg Variations by Bach. The new Variations begin with an Introduction, Aria, 12 Variations,and the Final - an introduction in which the piano is treated like a harp, an Aria that's also varied in its turn, as well as a narration enriched with its own material in an alla quinta Canon. The surprise comes with the first Variation, which receives the amplitudine of a modernized Rahmaninov. And things are evolving - to jazz influences, or to Maurice Ravel's Jeux d'eau, even Chopin with his arpeggios Études record appears in the landscape, or, in more modern notes - Hindemith, Webern, and even tango rhythms. Neo-classical accents are also coming back, as it is natural.
It is certain that, if in the actual interpretation of the Goldberg Variations by Bach we have intuited a universal stylistic palette found in the interpretation chapter, we now find it at a compositional level. André Parfenov masterfully manages the European compositional register, juggles with extremely varied images and creates a work like kaleidoscope, in which the past and the present are intertwined. And it attests its uncommon variational talent. Finally we find out that this music has already been transformed into ballet. Thereis no question of treating insomnia.
"The genesis of the Goldberg Variations - J.S. Bach - André Parfenov" belongs to the series Discs of the year 2019 on Radio România Muzical.
Marina Nedelcu
Translated by Mãdãlina Mangalagiu, Universitatea București,
Facultatea de Limbi și Literaturi Strãine MTTLC, anul I