Disk of 2017 > [Archived] Clasic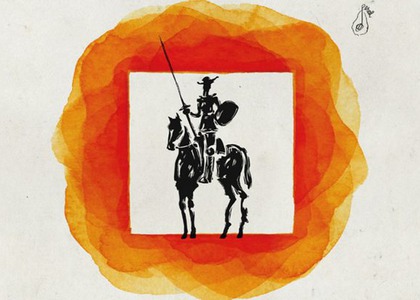 Daniel Barenboim & West Eastern Divan - celebrating 20 years
Tuesday, 10 December 2019 , ora 15.26

An album released under the sign of Peral music on October 4, 2019 - West Eastern Divan Orchestra and Daniel Barenboim on an album celebrating 20 years since the establishment of this orchestral ensemble that brings together Jewish and Arab musicians.
The disc comprises two works, both recorded in live concerts: The Symphonic Poem, Op. 35 Don Quixote by Richard Strauss and Boleroul by Maurice Ravel. Strauss's work was captured in August 2017 at the Teatro Colon in Buenos Aires. The soloists of the West Eastern Divan Orchestra were then Miriam Manasherov - violin, Michael Barenboim - viola and Kian Soltani - cello.
Daniel Barenboim is known not only for his impressive stature as a musician - one of the best pianists and conductors of the last decades, but also for his involvement in wide-ranging social actions. Because this can be called one of the main projects bearing the signature of Daniel Barenboim - West Eastern Divan, this orchestra founded in 1999 by Barenboim, along with his friend, the Palestinian Edward Said. Today we are not just talking about this orchestra, whose name was inspired by Johann Wolfgang Goethe, but also from the Barenboim Said Academy in Berlin, where young musicians from all over the world receive guidance and support, some of them from Romania.
The West Eastern Divan Orchestra has been supported since 2002 by the Spanish state - every summer, the orchestra meets and studies in Andalusia, for tours that then bring it around the world. It started from a social project - Barenboim wanted to show that music can bring together Israelis and Palestinians separated from armed conflicts - but in the 20 years West Eastern Divan has become a respected ensemble for its professional achievements - tours, records, concerts in the company of the highest level names.
The 20 years of activity celebrated by the West Eastern Divan meant in 2019 a tour with stops in Seville, Buenos Aires, the BBC Proms festival in London, the Salzburg festival, Waldbuhne in Berlin and the Lucerne festival. For the first time, she joined West Sophia Orchestra violinist Anne Sophie Mutter. And now there is this record with works by Strauss and Ravel, published under the aegis of Peral music, a brand designed by Deutsche Grammophon especially for Daniel Barenboim's projects.
Bright, professional and full of exuberance - The Bolero by Maurice Ravel, recording from the concert with the West Eastern Divan Orchestra, conductor Daniel Barenboim.
Cristina Comandașu
Translated by Oprea Ana Maria Adriana, Universitatea București,
Facultatea de Limbi și Literaturi Străine MTTLC, anul I