Disk of 2017 > [Archived] Clasic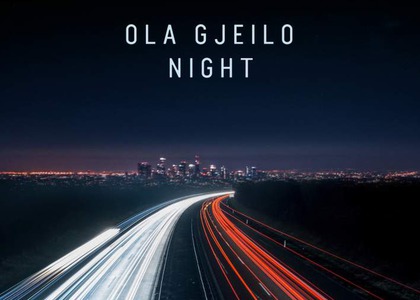 Ola Gjeilo - the "Night" album
Tuesday, 28 January 2020 , ora 14.27

A more unusual album, dedicated to a single composer, who appears here as well as a performer: Ola Gjeilo, author of the "Night" album.
I have been following Ola Gjeilo since 2016, since the album, which bears his name, first appeared at the Decca recording studio, the first album for the well-known British recording studio.
I am interestedly following this Norwegian composer who, in a world of dissonances,has the courage to use a consonant, emotional and yet personal language, which is also successful for a wider audience. I am not a supporter of the idea that dissonance is compulsory in contemporary cult music, but I am a supporter of the idea that art must find a way to resonate to the public, to be relevant - the composer cannot stand in an ivory tower.
The "Night" album talks about this idea: piano pieces performed by the composer himself, inspired by the nocturnal atmosphere in the city where Ola Gjeilo has lived for several years, New York. An opportunity to bring to the contemporary public something that many seek: peace, serenity, in a hectic world, a continuous mixer for nerves and spirituality.
Ola Gjeilo is 41 years old; he was born in Norway and he studied in his native country, but also at the Juilliard School in New York and at the Royal College of Music in London. He is currently living in New York and he is working as a freelancer pianist and composer.Ola Gjeilo signed two albums for Decca, "Night" is the third one. The first two included choral music, for the most part, Gjeilo being known as one of the most important composers of choral music of our time.
Now, he comes up with an album with works for solo piano, which he interprets himself - it might seem simplistic, but it is not. Gjeilo's music may sound simple, or at least not complicated, but it is direct, emotional, inspiring - meaning, what I think Music should be in general.
The Night album is released on January 24th, 2020 and it can be heard for the first time in Romania on January 27th, at 19.00, on Radio Romania Music.
Cristina Comandașu
Translated by Ioana Ghiță Universitatea București,
Facultatea de Limbi și Literaturi Străine, MTTLC, anul II