Disk of 2017 > [Archived] Clasic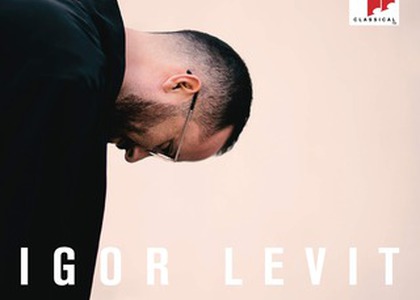 Pianist Igor Levit - selections from the album 'Encounter' - Music box, November 9th, 2020
Friday, 13 November 2020 , ora 10.27

"Encounter" is a pandemic album - like Jonas Kaufmann's "Selige Stunde" or Daniel Hope's "Hope@at home." Not coincidentally, so, and this title - Encounter,Meeting with the meaning of communion.Recorded in March 2020, its significance remains as current in November 2020, when the pandemic is still far from over. We have on this album works in arrangements by Busoni after choral preludes signed by Bach and Brahms, an arrangement of Reger after op. 121 de Brahms and a large work, Palais de Mari, signed by the American composer Morton Feldman in 1986.
Igor Levit, one of the most personal and important pianists of our time, confessed: "The strict isolation of spring 2020 was difficult for me, too. As an artist, though, I've never felt as free as I did in those days when I decided, just half an hour before a live online concert, what I was going to play. The ability to make music with spontaneity, to choose the works that give me answers to questions about love and death, loneliness and the possibility of a real love for others, brought the way I play the piano a freedom I have never experienced in this way."
On a very personal level, Igor Levit talks on the Encounter disc about a mystical encounter with a power that sits above us all, and that how we need it, especially in times of misfortune. Not coincidentally, Levit chose Bach, and not just any works, but choral preludes - fusion of faith and the miracle of the human voice. Also for the voice Brahms wrote his penultimate opus, Vierernstegesange, 4 serious songs op. 121, under the impression of the imminent death of Clara Schumann, his unconfessed love of a lifetime. The lyrics of these songs are extracted from the Protestant Bible.
We have before us an exceptional record performed, with a repertoire that is not at all common - at a time when looking for the spectacular, in a different sense than what we find on Levit's disc. In the pandemic, we discover in solitude much more about ourselves and the inner world in which we move. Happy are those who see that their inner world is not just a hole and that it resonates with the music of Bach or Brahms.
Cristina Comandașu
Translated by Dărăban Denisa,
University of Bucharest, Faculty of Foreign Languages and Literatures, MTTLC, year I
Corrected by Silvia Petrescu