Disk of 2022 > [Archived] Clasic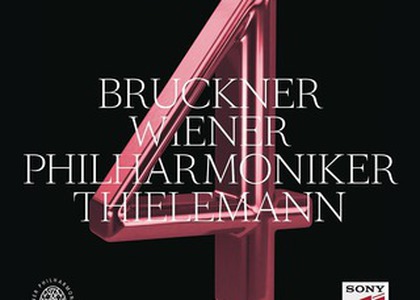 Anton Bruckner - Symphony No. 4 - Music box, December 13th 2021
Thursday, 6 January 2022 , ora 14.56

I suggest to you an album released on November 19th 2021, signed by the Philharmonic Orchestra of Vienna, under the stick of Christian Thielemann - an appearance of the Sony house, the work having been recorded during a concert held in 2020 at the Salzburg festival.
The GramophoneBritish magazinebranded this album as "Editor's choice" in November, noting both the beauty of the performance and the quality of the performed work itself, one of the most glorious in Anton Bruckner's repertoire, the Symphony No. 4 in Mi flat major "Romantica".
Christian Thielemann chose the critical version of Robert Haas for this symphony - in the 1930s, Robert Haas made critical versions of most of Bruckner's symphonies based on an analysis of the original scores. It was a move supported by the Third Reich, which led to the appearance in the immediate aftermath of World War II of a critic version signed by Leopold Nowak, supported by forces looking to eliminate de Nazi regime. All this was possible because Bruckner himself often returned to his own scores, the sketches left for each of his symphonies being numerous.
What you'll hear on this record is one of the greatest performances of Anton Bruckner's Symphony No. 4 I've ever heard. Obviously, for the Philharmonic Orchestra of Vienna, the score is known in the smalest detail; distinctiveBrucknerian columns, with flawless evolutions of brass wind instruments, simply give you goosebumps. The surprise comes from Christian Thielemann, known for his lack of emotional involvement, for the coldness of intellectual origin that characterizes his approaches. But for this Bruckner, he finds a kind of emotion that fits like a glove with the spirit of music - the emotion of the gods in Wagner's great works, and the result is flamboyant, brilliant.
Yes, it's worth listening to Bruckner's Symphony No. 4 in this live version alongside the Philharmonic Orchestra of Vienna, conducted by Christian Thielemann.

Translated by Paula-Silvia Codescu,
University of Bucharest, Faculty of Foreign Languages and Literatures, MTTLC, year I
Corrected by Silvia Petrescu