Disk of 2022 > [Archived] Clasic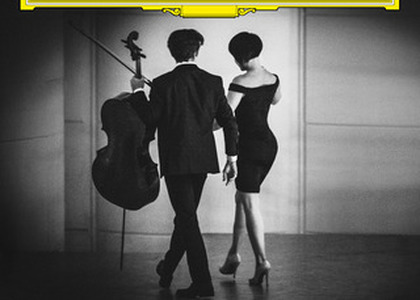 The cellist Gautier Capucon and the pianist Yuja Wang – Music box, the 14th of February, 2022
Thursday, 17 February 2022 , ora 9.19

Sergei Rachmaninoff's Sonata for Cello and Piano, performed by Gautier Capucon and Yuja Wang - an exclusively online product of the Deutsche Grammophon record label, released on the 19th of November, 2021, based on some studio recordings made in July 2021, in Dortmund.
An explosive combination, if I may say so: one of the most popular cellists of our times, alongside a superstar of the piano world. And, at the same time, two musicians that are formidable partners in the repertoire of chamber music, meeting each other on the playground of one of the most famous sonatas for cello and piano - the only sonata of this kind ever created by Sergei Rachmaninoff, a work of art full of pathos and poetry.
The recording will also appear in a disc format, in October 2022, and it will be accompanied by Sonata no. 1 for Cello and Piano by Johannes Brahms, along with The Clarinet Trio by Johannes Brahms, with a cast completed by the clarinet player Andreas Ottensamer.
You will be listening to a disturbing interpretation of this sonata in G minor by Sergei Rachmaninoff- Gautier Capucon and Yuja Wang performing a difficult score that makes use of all of their technical and expressive abilities. What should be particularly noticed is the collaboration between the two partners, their tacit musical understanding and the dialogue which gives life to musical phrases full of deep meanings. Yes, it is an incredible performance of the Sonata in G minor by Sergei Rachmaninoff, carried out by the cellist Gautier Capucon and the pianist Yuja Wang.
Cristina Comandașu
Translated by Cristina-Bianca Ion,
University of Bucharest, Faculty of Foreign Languages and Literatures, MTTLC, year I
Corrected by Silvia Petrescu