Disk of 2022 > [Archived] Clasic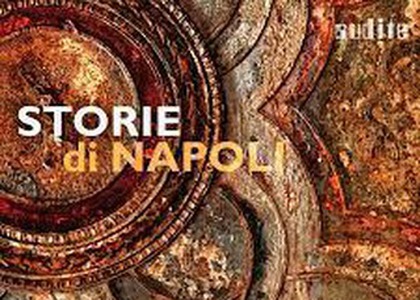 The album 'Storie di Napoli' recorded by the ensemble 'La festa musicale' - CD Review, January 28th, 2022
Friday, 18 February 2022 , ora 19.59

I propose an album recorded by the valuable ensemble "La festa musicale", a baroque orchestra founded in 2014 in northern Germany, conducted from the position of concert-master, by Anne Marie Harer. The band frequently performs at prestigious early music festivals, such as Halle, Schleswig-Holstein and Regensburg, and has so far recorded three critically acclaimed albums, CDs featuring 18th-century creations by Francesco. Venturini and Gregor Joseph Werner. The musicians' latest album was released in January 2021 at the Sendesaal in Bremen, with the official release of the CD taking place in December at the German house Audite records. The album is entitled "Storie di Napoli" and includes lesser-known pieces from the work of composers who worked in the first half of the 18th century. These are Francesco Mancini, Domenico Sarro, Giuseppe Porsile and Nicola Fiorenza, composers who created captivating, artistically perfect pieces of music, incorporated various styles from Europe and made Naples a thriving cultural center.
On this album you can listen to the talented flutist Barbara Heindlmeier, who also took over the musical direction for the recording of the album, and the soprano Maria Ladurner, a musician who studied in Salzburg and won several important competitions such as the "Biber" Contests and "Handel" from Göttingen. With a clear, agile and emotional voice, Maria Ladurner has a performance perfectly adapted to the Italian baroque repertoire, being known the passion of this young soprano for pre-classical music.
"Storie di Napoli" - an exceptional album, included in the project "Discs of the Year 2022" on Radio România Muzical.

Translated by Alma Teodora Miron,
University of Bucharest, Faculty of Foreign Languages and Literatures, MTTLC, year II
Corrected by Silvia Petrescu