Disk of 2022 > [Archived] Clasic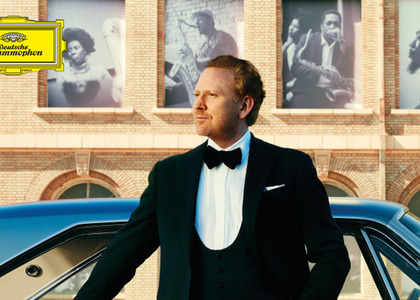 Zurich Chamber Orchestra, conductor Daniel Hope – "America" album – Music box, 21st of February 2022
Monday, 7 March 2022 , ora 14.12

An album launched on the 4th of February, by record label Deutsche Grammophon, performed by violinist Daniel Hope and the Zurich Chamber Orchestra: the British musician is the artistic director of this ensemble from 2016. The album bears a simple title: "America" and contains iconic pieces for the American repertoire in classical and jazz form.
The career of Daniel Hope, the famous British violinist residing in Berlin, is closely linked to the American space. Daniel Hope was the last violinist of the famous American trio Beaux Arts - founded in 1955. Hope participated in this ensemble between the years 2002 and 2008. Then, in 2003, Daniel Hope was theassociate artistic director of the Savannah Festival - the most important artistic event in Georgia. And in 2008, after he became concertmaster of the ensemble, Daniel Hope also became the musical director of the New Century Chamber Orchestra, an ensemble which operates in San Francisco with the goalof finding new means of exploring cultural music.
Behold, the entire life experience of Daniel Hope, that is tied to America - presented under the dazzling spotlight by a violin suite, chamber orchestra and a jazz trio with famous themes by George Gershwin.
You may have seen at least one of Daniel Hope's soirée's from his house's living room in Berlin - Iconic events in 2020 and 2021, one of the most important projects carried out at international level, aiming to keep beautiful music alive. And if you have, you most certainly have observed Daniel Hope's warm personality and welcoming nature, his British nobility and professionalism as a musician. I invite you all to look at him on the cover art for "America" - dressed in a smoking jacket, a retro car in the back,it's as if we are looking at the Great Gatsby - iconic character of American Literature.Here we have an image of an America with good taste, as she is also reflected in Leonard Bernstein's music and in the famous western story.
Cristina Comandașu
Translated by Jin-Cristian Yang,
University of Bucharest, Faculty of Foreign Languages and Literatures, MTTLC, year II
Corrected by Silvia Petrescu