Disk of 2022 > [Archived] Clasic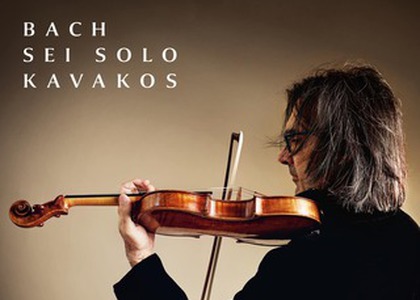 Violinist Leonidas Kavakos. Johann Sebastian Bach - CD Review, March 18th, 2022
Wednesday, 30 March 2022 , ora 9.00

Having an exclusive contract with Sony Classical in 2018, the famous violinist Leonidas Kavakos recently released his third album for this record label. A complete musician, equally passionate about concert and chamber creations, also concerned with conducting, Leonidas Kavakos is one of the world's most acclaimed artists. And his rich discography includes pieces from the classical, romantic and modern repertoire, including creations by George Enescu.
The latest album by the Greek violinist was released on February 4th, 2022, bringing together the six sonatas and solo violin partitas by Johann Sebastian Bach. This is the first time that Kavakos has recorded these emblematic pieces of the Baroque repertoire. The violinist characterizes them as follows: "A music close to perfection, both for listeners and performers, in many ways: melodic, harmonic, rhythmic. The violin is a predominantly melodic instrument, but in this kind of music the violin acquires polyphonic values, becoming a role model for 20th century composers such as Eugene Ysaye and Bela Bartok, but none of them reached the incredible level of Johann Sebastian Bach. His sonatas and partitas for solo violin have a creative writing, they are very difficult, for performers technical speaking, but they also have an extraordinary artistic value. "
The 54-year-old Greek violinist approaches these pre-classical master pieces in a personal and equally well-documented way, with a perfect counter point style, proposing rhythmic structures in the rubato style and an intense and clean sound.
Larisa Clempuș
Translated by Ana Spînu,
University of Bucharest, Faculty of Foreign Languages and Literatures, MTTLC, year I
Corrected by Silvia Petrescu