Disk of 2022 > [Archived] Clasic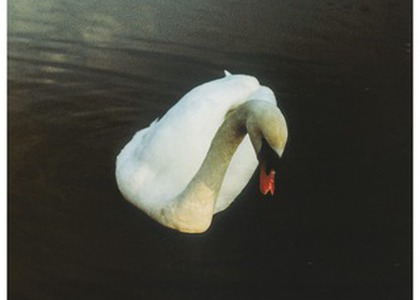 Pianist and composer Ludovico Einaudi"Underwater" – CD Review, 15th of March 2022
Wednesday, 30 March 2022 , ora 9.05

The latest album of Ludovico Einaudiwas released on the 21st of January 2022. He is an Italian composer and pianist, which studied along with Luciano Berio in the 1980's and started a career composing classical musical pieces with pop, rock and world-music influences. Over time he became one of the most famous contemporary creators as his music has been often associated with a minimalist, film score style, as it is peaceful, simple and introspective. So far, the musician has launched 20 albums that have sold millions of copies. His recent disc is namedUnderwater and has been published by the record label Decca. It is the first album of Ludovico Einaudi for solo piano in the last 20 years, "a manifesto for life during this time in which the world surrounding the musician has been quiet", quoted from this album's booklet, which contains 12 pieces defined by an intimate, calm and contemplative atmosphere.
"Underwater is a sound from another place, a sound in which I sink into, swim freely, with no worry, with no rush, a hypnotic sound, the time to stay, to change, to love, a pure type", this is how the composer and pianist Ludovico Einaudi describes his latest album. The disc was recorded during the time when the musician was isolated at his home in Italy. Working without being distracted in any way, without the usual obligations occupying his schedule, Einaudi had time to sink into the composition: "I felt a feeling of freedom, to lose myself in my own being and to let music flow in a different manner. There was no filter between me and what I was playing on the piano. And what came of it seemed very pure to me.", says Ludovico Einaudi
As Ludovico Einaudi claims, he had wished for many years to write and record a solo piano album, but he needed to be in the right place and the right time in order truly commit to this program. His schedule full of tours and projects pertaining to film scores always stood in the way of achieving his desired disc. However, his isolation during the pandemic had offered him this opportunity, to compose for the piano in a simple, direct manner, without technology, without interference. Only Ludovico Einaudi and his piano. The musician says that this album represents a space that he imagines is free, without borders, a moment of reflection, a metaphor, an image of a fluid dimension, natural, intimate and personal music.
Larisa Clempuș
Translated by Jin-Cristian Yang,
University of Bucharest, Faculty of Foreign Languages and Literatures, MTTLC, year II
Corrected by Silvia Petrescu